New Lactation Research Studies posted in LACTNet-24 Mar 2022 to 26 Mar 2022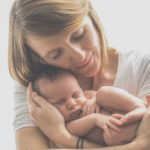 Association of Breastfeeding Duration with 12-Month Postpartum Blood Lipids in a Predominately Lower-Income Hispanic Pregnancy Cohort in Los Angeles. 
In:  International Journal of Environmental Research and Public Health 2022 Mar 4;19(5):3008. doi: 10.3390/ijerph19053008. 
Authors:  Zhongzheng Niu, Christine H Naya, Lorena Reynaga, Claudia M Toledo-Corral, Mark Johnson, Tingyu Yang, Brendan Grubbs, Nathana Lurvey, Deborah Lerner, Genevieve F Dunton, Rima Habre, Carrie V Breton, Theresa M Bastain, Shohreh F Farzan. 
Abstract:  "Breastfeeding may protect women's long-term cardiovascular health; however, breastfeeding-related postpartum lipid changes remain unclear. We aim to examine associations of breastfeeding duration with maternal lipids at 12 months postpartum. In a subsample (n = 79) of the Maternal and Developmental Risks from Environmental and Social Stressors (MADRES) cohort, breastfeeding status and duration at 3, 6, and 12 months postpartum were self-reported. Serum levels of lipids, including total cholesterol, triglycerides (TG), high-, low-, and very low-density lipoprotein cholesterol (HDL-C, LDL-C, VLDL-C), were measured from blood samples collected at 12 months postpartum. We used linear regression models to compare lipids by breastfeeding duration, adjusting for potential confounders. Women who were breastfeeding at 12 months had higher HDL-C (mean: 41.74 mg/dL, 95% CI: 37.27-46.74 vs. 35.11 mg/dL, 95% CI: 31.42-39.24), lower TG (80.45 mg/dL, 95% CI: 66.20-97.77 vs. 119.11 mg/dL, 95% CI: 98.36-144.25), and lower VLDL-C (16.31 mg/dL, 95% CI: 13.23, 20.12 vs. 23.09 mg/dL, 95% CI: 18.61-28.65) compared to women who breastfed for <6 months. No lipids were significantly different between women who breastfed for 6-11 months and for <6 months. Each month's increase in breastfeeding duration was significantly, inversely associated with TG and VLDL-C and positively with HDL-C. Adjusting for fasting status, demographics, pre-pregnancy body mass index, breastfeeding frequency, and pregnancy complications did not appreciably change effect estimates. Breastfeeding at 12 months postpartum and a longer duration of breastfeeding in the first year postpartum were both associated with increased HDL-C and decreased TG and VLDL-C at 12 months postpartum." 
Open access:  https://www.ncbi.nlm.nih.gov/pmc/articles/PMC8910591/   
Breastfeeding duration is positively associated with decreased smoking relapse in the postpartum period. 
In:  Midwifery 2022 Feb 21;108:103289. doi: 10.1016/j.midw.2022.103289. 
Authors: Kevin Zhang, Linda P Siziba, Nan Ji Suo, Dietrich Rothenbacher, Jon Genuneit. 
Abstract:  "Introduction: A significant proportion of women quit smoking during pregnancy, creating a unique window of opportunity to encourage long-term smoking cessation. Efforts to prevent smoking relapse in the postpartum period, however, have largely been ineffective. We investigated the association between breastfeeding duration and smoking relapse to help inform postpartum smoking cessation strategies.  Methods: The Ulm SPATZ Health Study consists of 1006 newborns and their 970 mothers recruited from April 2012 to May 2013 in Ulm, Germany. For this analysis, only mothers who quit smoking during pregnancy, for whom breastfeeding and smoking data were available, were included. Kaplan-Meier plots were used to investigate the relationship between breastfeeding duration and postpartum smoking relapse within 2 years. Cox proportional hazards regression models were used to estimate hazard ratios, adjusted for factors reported to influence postpartum smoking outcomes.  Results: A total of 115 mothers were included. They had a mean age of 32.0 (SD: 5.0) years and breastfed for 5.6 (SD: 4.4) months. Of those who remained in the study, 14 (12.2%) experienced smoking relapse by 6 weeks and 48 (51.1%) relapsed by 2 years. In an adjusted analysis which accounted for age, educational attainment, postpartum weight retention, and gestational weight gain, breastfeeding for at least 6 months was significantly associated with decreased smoking relapse within 2 years (HR: 0.18; 95% CI: 0.07 – 0.45).  Conclusions: Breastfeeding for at least 6 months was associated with decreased postpartum smoking relapse. Breastfeeding promotion should be considered to enhance smoking cessation strategies in the postpartum period." 
Open access:  https://www.sciencedirect.com/science/article/pii/S0266613822000419?via%3Dihub
Short Breastfeeding Duration is Associated With Premature Onset of Female Breast Cancer. 
In:  Clinical Nursing Research 2022 Jan 25;10547738211069725. doi: 10.1177/10547738211069725. 
Authors:  Ángel Fernández-Aparicio, Jacqueline Schmidt-RioValle, Pedro A García, Emilio González-Jiménez. 
Abstract:  "Currently, there is controversy concerning potential factors that contribute to the development of breast cancer. Our study analyzed the possible association between weight status, cigarette consumption, lactation period, serum estrogen levels, family history of breast cancer, and age at breast cancer diagnosis. We conducted a retrospective study at a University Hospital in Granada (Spain) by consulting the medical records of 524 women aged 19 to 91 years, all of them diagnosed and treated for breast cancer from 2011 to 2019. Our findings indicated that in non-morbidly obese females who were also non-smokers, a maternal lactation period of more than 3 months (p = .013) and the absence of family antecedents of cancer (p = .025) were statistically significant factors that led to a more advanced age at breast cancer diagnosis. Thus, maternal lactation seems to have a potential protective effect on breast cancer." 
Abstract only:  https://journals.sagepub.com/doi/10.1177/10547738211069725?url_ver=Z39.88-2003&rfr_id=ori:rid:crossref.org&rfr_dat=cr_pub%20%200pubmed
The role of breastfeeding promotion in German hospitals for exclusive breastfeeding duration.
In:  Maternal & Child Nutrition 2022 Apr;18(2):e13326. doi: 10.1111/mcn.13326. Epub 2022 Jan 25. 
Authors:  Nele Hockamp, Erika Sievers, Philipp Hülk, Henrik Rudolf, Silvia Rudloff, Thomas Lücke, Mathilde Kersting. 
Abstract:  "Breastfeeding promotion and support in hospitals is expected to have a positive impact on maternal breastfeeding outcomes. The objective of this study is to examine the association between breastfeeding promotion in maternity hospitals in Germany and exclusive breastfeeding (EBF) rates during the first 4 months. Thus, a nationwide cross‐sectional web‐based survey of breastfeeding promotion was conducted in 103 hospitals. Mother–infant pairs (n = 962) were recruited at these hospitals for a prospective web‐based survey of breastfeeding status at five‐time points, that is, during a hospital stay, at discharge as well as after 0.5, 2, and 4 months. The hospital analysis was based on the "10 Steps to Successful Breastfeeding" of the World Health Organization and the United Nations Children's Fund, adapted for Germany. Their degree of implementation was stratified by a breastfeeding promotion index (BPI) as low (≤5 steps), medium (6–8 steps), and high (≥9 steps). The association between the BPI and the odds of EBF at each of the five‐time points was estimated by multivariable regression models, adjusting for various maternal factors. At all time points, the proportion of EBF among mothers from high BPI hospitals exceeded the proportion of those from medium or low BPI hospitals. A high BPI was associated with higher odds of EBF during the hospital stay and at discharge, while maternal factors for EBF such as breastfeeding experience and no early use of a pacifier persisted beyond. The high commitment of hospitals and tailored support of mothers is essential for EBF." 
Open access:  https://www.ncbi.nlm.nih.gov/pmc/articles/PMC8932702/