Celebrating Black Breastfeeding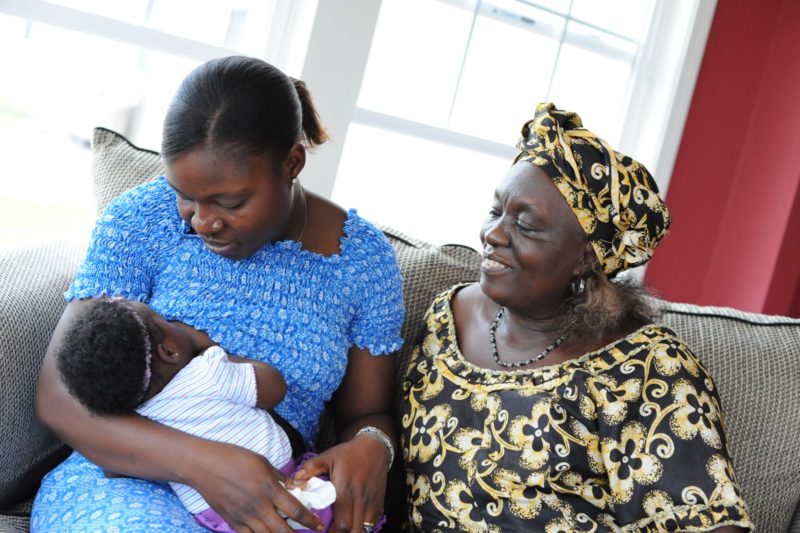 We are proud to uplift the fierce leadership of the black breastfeeding community and reproductive justice movement.
Although black breastfeeding rates are on the rise, black women and families still experience some of the worst maternal and infant health outcomes of any other racial/ethnic group.
Black infants in San Diego are nearly 3 times more likely to die than White infants.
California's Black mothers are over 3 times more likely to die due to pregnancy or delivery complications than White mothers.
Black infants in San Diego are nearly 60% more likely to be born premature and nearly 2 times more likely to be born with low birth-weight than White infants
We Must Do Better!
Medical professionals, community activists, public health experts, and families must come together in allyship to eliminate health disparities by addressing systematic barriers in maternal and infant health.
We must fight for the rights and resources for our most marginalized communities to thrive.
(Resources and data shared from https://blacklegacynowsd.com/)
BWPC is the first Black Maternal Child Health community-based organization in Fresno County. They strive for durable, transformative systems-level improvements by institutionalizing advocacy for Black women and decision power-sharing with Black women throughout pregnancy and beyond delivery.
Black Maternal Health Week takes place every year from April 11 –17 and was officially recognized by the White House on April 13th, 2021.
This year marks the fifth year anniversary of the Black Maternal Health Week (BMHW) campaign. Founded and led by the Black Mamas Matter Alliance, BMHW is a week of awareness, activism, and community building
The VISION of the San Diego Perinatal Equity Initiative is for all African-American families to be healthy, safe, and thriving. Its MISSION is to improve birth and maternal health outcomes for African-American families in San Diego County by changing the systems that contribute to social injustices, economic disparities, and racial and health inequities. 
Visit https://blacklegacynowsd.com/ to learn more
Global Communities will be hosting a doula training in March or April that will focus on filling the gap in doulas who can support women of African Immigrant backgrounds.
Email lbain@globalcommunities.org for more information
Presenting The BLACK COURSE!  The full scope lactation and breastfeeding education course made by and for Black People and folks supporting black breastfeeding. 
This course is designed to be a prep course for Aspiring IBCLC's and Breastfeeding counselors.
2022 Theme: Good Trouble is Necessary Trouble
Thursday, February 24th, 2022 - 8:30am-5pm PST
The Birth of Brilliance Conference was conceived to raise the collective consciousness around the effects of racial disparities and implicit bias in mental health, social services, developmental services, early childhood education, and medical care.
This virtual conference will bring together critical voices in order to begin to have long-overdue courageous conversations.  Together we will begin to create brave spaces to challenge the norm and honor the brilliance of every child.
Chocolate Milk: The Documentary is film about the state of breastfeeding in Black America brought to you by The African American Breastfeeding Project.
Chocolate Milk: The Documentary https://chocolatemilkdoc.com
These health resources were specifically curated for the Black community, with topics including breastfeeding, maternal health, COVID-19, mental health, and other pressing issues.
The only app where you can find prenatal, birthing, postpartum and pediatric reviews of care from other Black and brown women.
On February 17, 2022 from 10:00 AM to 12:30 PM PST BreastfeedLA presents Black Women Breastfeed Too: Past, Present, and Future, a live webinar featuring Shamiesha Ebhotemen, RN, CLES. Ms. Ebhotemen will present a look at chest/breastfeeding in Black communities in a historical context, as well as introduce HERstory, a non-profit dedicated to the support of Black families in their chest/breastfeeding journey.