The San Diego County Breastfeeding Coalition is supported through an all-volunteer board and hardworking volunteers and community leaders. The board consists of physicians, registered dietitians, lactation consultants, and community leaders who are passionate about making breastfeeding attainable for all mothers and babies.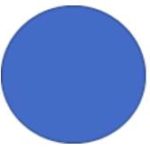 Executive Director (Searching)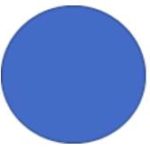 Administrative Coordinator (Searching)
President: Angeles Nelson
Immediate Past-President:
Nancy Saavedra,

MPH, CLEC
Vice-President, President-Elect
(Searching)
Secretary: Kiera Schminke, MPH, CHES
Kiera is an accomplished health education specialist bringing passion to wellness, behavior, and cultural responsiveness. Kiera has worked in a variety of health-focused areas such as program implementation, health promotion, community outreach, tobacco & suicide prevention, maternal child health, advocacy, and policy. She is a zealous breastfeeding advocate and always envisioned nursing her children, but when they both presented with tongue-tie she was significantly challenged. With the support of family, a dedicated IBCLC, and the breastfeeding community they were able to overcome! She deeply believes every mom and baby should have equitable breastfeeding opportunity and support. She lives in Carlsbad with her husband, two young girls, and a dog named Karl.
Treasurer: Nancy Wight, MD, IBCLC, FABM, FAAP
Nancy is a founding member of the SDCBC. After 37 years as an attending neonatologist and 18 years as a medical director of lactation services, Nancy retired from clinical practice in 2019. She is board-certified in Pediatrics and Neonatal-Perinatal Medicine and has been an IBCLC since 1988.  She established the first Donor Milk Depot at Sharp Mary Birch Hospital for Women & Newborns in San Diego over 25 years ago. She continues to write and review articles.  She was awarded a 2014 Golden Wave Award by the California Breastfeeding Coalition and the WIC Breastfeeding Champion Award in 2017. Nancy is also a past president of the Academy of Breastfeeding Medicine. On a personal note, she is the mother of a (formerly breastfed) student of archaeology, and mother to 2 large dogs.  Nancy and her partner, also a physician, live on Point Loma and love to travel.
Board Member: Marisela Chevez
Board Member: Chardá Fontenot, CLC, CLE
Board Member: Sarah Lazar, MPH
Sarah has a Masters in Public Health with a concentration in Community Health.  She currently manages a clinical research program at the University of California, San Diego and Rady Children's Hospital.  She obtained her B.S. in Biology and Premedicine at Boston College and her MPH at New York University, where she also focused on health disparities and maternal-infant health.  Sarah has volunteered for a wide variety of nonprofits, along with volunteer time in NICUs across the country.  Sarah has successfully nursed all four of her young children, all with very different, challenging journeys, including one NICU baby.  She is passionate about supporting other parents throughout their own journeys and in eliminating disparities and reducing barriers to successful breastfeeding.
"No one cares how much you know, until they know how much you care." - Theodore Roosevelt
Board Member:

Kristin Morrell, IBCLC, CCBE
Board Member: Seth Pransky, MD
Board Member:
Catherine Sage
Board Member:
Raquel Ramirez Torres
Board Member:
Nancy White,

BSN, RB, IBCLC
Heidi Burke-Pevney,

IBCLC
Rose deVigne-Jackiewicz,

IBCLC
Kimberley Elkins,

EdM, IBCLC
Jamie Felice,

RN, PHN, IBCLC
Michelle Lee,

PhD, RN, IBCLC
James G. Murphy,
MD, FAAP, FABM, IBCLC
Meghan Seperack,

Student Volunteer
To-Wen Tseng,

Volunteer Blogger
We could not do our important work without our volunteer Board members. Each member of our Board brings energy and compassion to our organization. They all offer diverse skills and valuable information to increase our impact in the community.
To inquire about available Board positions, please email us at sdcbc@breastfeeding.org