Promoting and Supporting Breastfeeding
In response to the documented benefits of breastfeeding for the infant, the mother, the family, and society, a small group of concerned individuals and organizations, both private and public, were dedicated to supporting breastfeeding families and formed the San Diego County Breastfeeding Coalition (SDCBC) in 1994.
The San Diego County Breastfeeding Coalition (SDCBC) is a 501©3 non-profit organization that has been serving the San Diego community since 1994 in promoting community health and business healthcare savings through support for breastfeeding in our County. The SDCBC brings together health care providers, agencies, organizations, individuals, families, and other breastfeeding advocates to support, protect and promote breastfeeding who are passionate about making breastfeeding attainable for all families in the San Diego and Imperial Counties.
Since 1994, the SDCBC continues to advance its mission in our communities, especially for those who are most vulnerable and have limited resources. The Coalition has reduced barriers to breastfeeding through empowering mothers, families, providers, workplaces with knowledge and tools to support breastfeeding in their settings. By breaking these barriers down, the SDCBC believes that we can give more infants a healthier and more equitable start in life and improve the health of their mothers, too.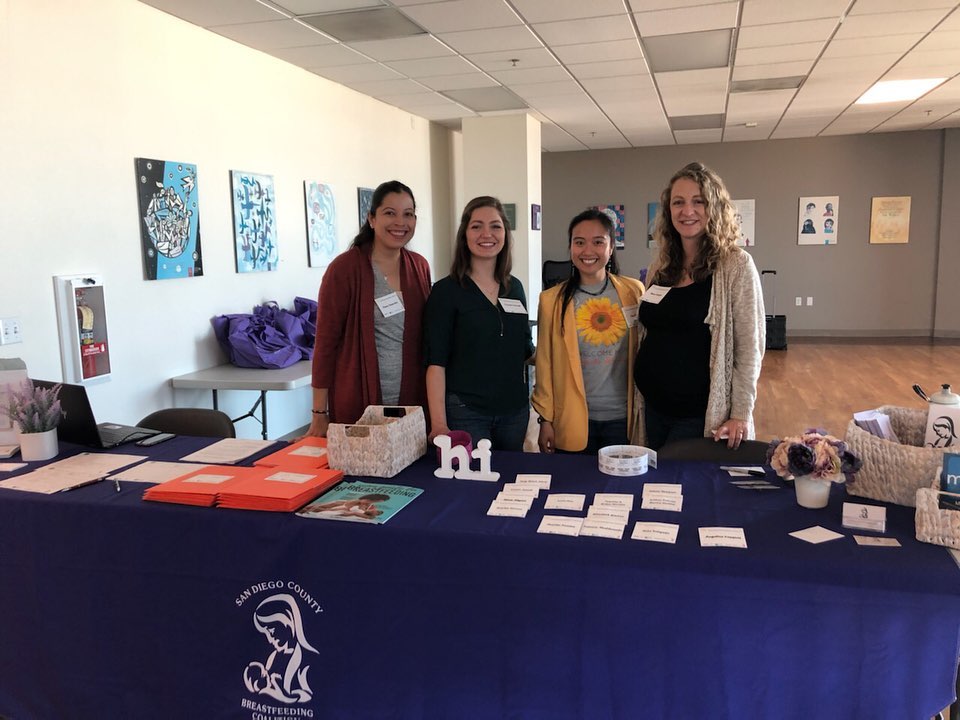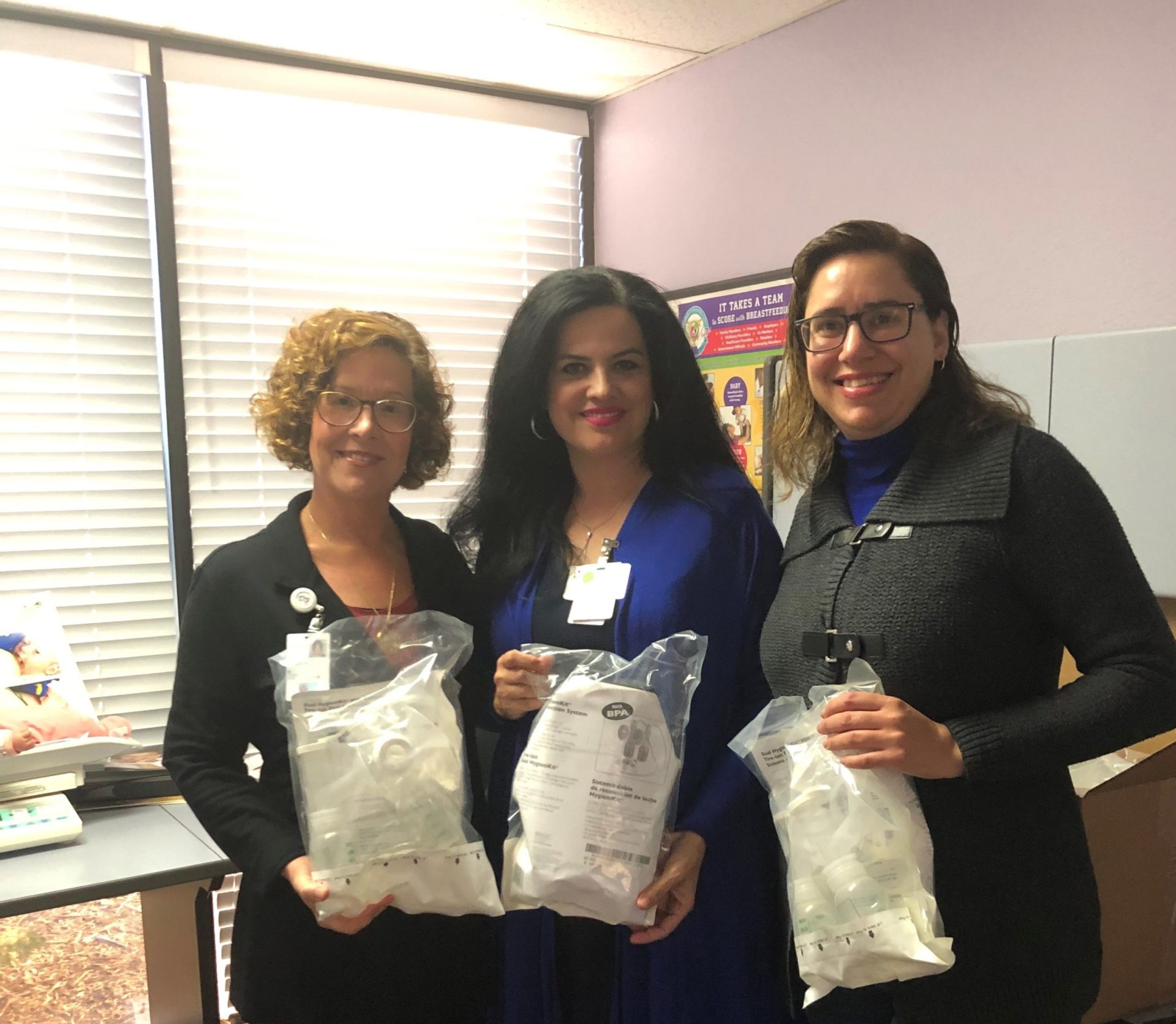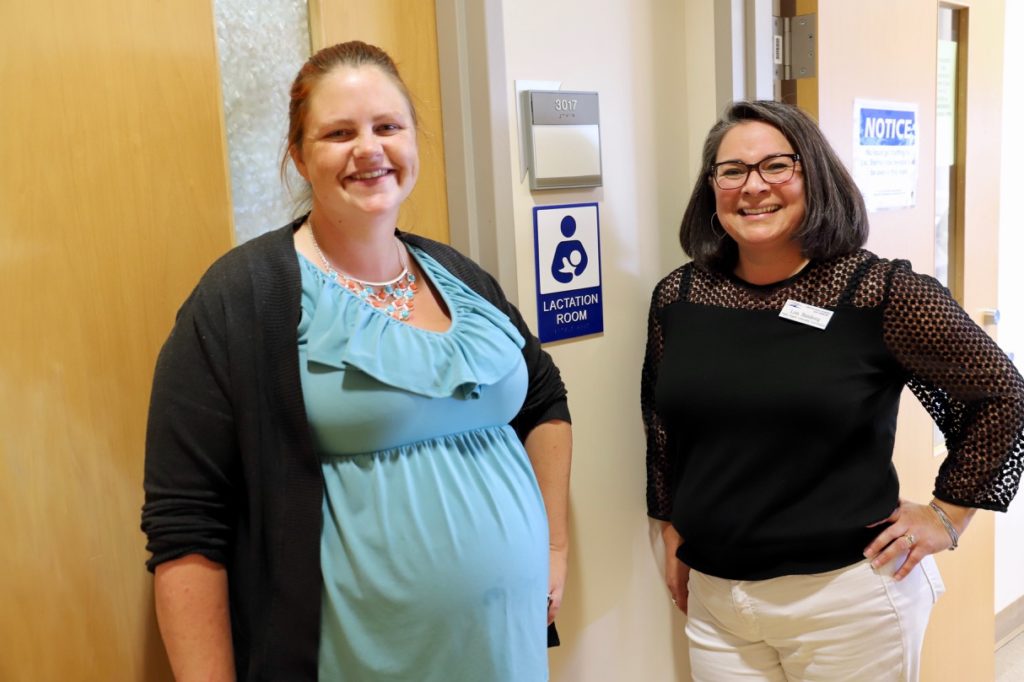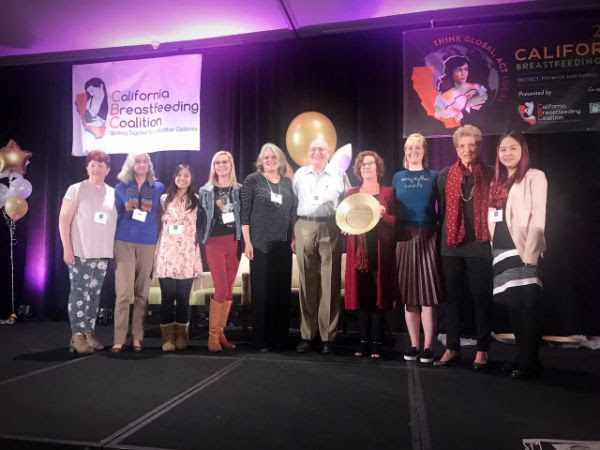 Serving the San Diego County community for over 25 years, we have many different initiatives:
ADVOCACY
Our advocacy work includes increasing access to lactation support in San Diego's most vulnerable communities. With generous grant awards such as the Rest Haven Children's Health Fund, the SDCBC has distributed over 300 hospital-grade, multi-user, and breast pumps to hospitals, non-profit agencies, and mothers with high-risk infants and limited resources. We have worked to provide these to families with hospitals, clinics, home visiting programs, jails, and many more. 
SDCBC has provided scholarships CLEC scholarships, Certified Lactation Consultant (CLC) scholarships, and Vicki Wolfrum Memorial scholarships. It is important to the SDCBC that scholarship recipients demonstrate the capacity to impact underserved communities with breastfeeding promotion, protection, and support.
EDUCATION
SDCBC efforts include educational opportunities for health professionals and families on topics relevant to our breastfeeding community such as maternal mental health, skin-to-skin care, breastfeeding challenges in Neonatal Intensive Care Unit (NICU), breastfeeding rights, and so much more. SDCBC offers seminars each year for continuing education credits on current lactation issues and networking opportunities for its membership.
OUTREACH 
The SDCBC is supported through an all-volunteer board and hardworking volunteers and community leaders. Our membership and partners share the same goal and vision that every mother has access to the information, resources, and community support necessary to breastfeed for as long as she and her child wish.
This year the San Diego County Breastfeeding Coalition is celebrating 28 years of protecting, promoting, and supporting breastfeeding families in San Diego County. Despite the barriers presented throughout the pandemic, we have become more creative and more connected as a movement.
Some of our accomplishments from 2021 include
awarding seven lactation education scholarships to promote diversity and equity in the lactation field,

hosting monthly education events serving over 900 health professionals and community members,

distributing over 3,900 breastfeeding resource guides, and

advocating with the San Diego County Board of Supervisors to proclaim August San Diego County Breastfeeding Month.
Read more by scrolling through our 2021 Annual Report or downloading by clicking the button below. 
Distributed over 5,000 printed copies of our annual Breastfeeding Resource Guide across San Diego County
Developed an online version of Breastfeeding Resource Guide
Created a comprehensive, up-to-date online database of free local support groups with an interactive map
Redesigned website to be more user-friendly
Exhibited at the California Breastfeeding Coalition's Annual Breastfeeding Summit in Sacramento with multiple SDCBC Board Members in attendance
Current SDCBC Board Member, Kim Elkins, led an Appreciation Inquiry Workshop at the CBC Summit
SDCBC Advisory Board Member, Shana Wright-Bruno, earned the Rising Star Award at the CBC Summit
SDCBC received the Golden Nugget Award for efforts to build a better Breastfeeding-Friendly San Diego in the Childcare sector with UCSD Center for Community Health
Delivered pump kits for NICU families at Hospital de Ginecoobstetricia numero 7 del IMSS, a public hospital serving low-income families in Tijuana
Exhibited at the National Charity League (NCL) Baby Shower for hundreds of military families held at Camp Pendleton
Awarded two 

scholarships

 for the UC San Diego Extension Lactation Educator Counselor Course Program to Sabia Wade of For the Village and Terri Hightower of Father Joe's Villages
Awarded one 

scholarship

 for the UC San Diego Extension Lactation Consultant Pathway 1 Course to Imperial County resident, Patricia Ochoa
Presented a resolution from Senator Ben Hueso recognizing Father Joe's Villages for earning the 2018 Mother-Baby Friendly Workplace Award from the California Breastfeeding Coalition
Hosted Breastfeeding & the Law: A Right, Not a Privilege! seminar with speakers from the U.S. Department of Labor, Hour, & Wage Division in San Diego, ACLU of Southern California, Qualcomm, Inc., and Solar Turbines Incorporated
Advocated for proper lactation accommodation after receiving complaints from working mothers of the lack of accommodation at their workplace
Contributed to the Live Well San Diego State of the Food System Report for the Breastfeeding/Breastmilk as First Food section
Exhibited at the 11th Annual Miracle Babies 5K, which raised over $100,000 for families with hospitalized newborns
Exhibited at the 6th Annual Live Well San Diego 5K, Kids 1-Mile Fun Run, & Wellness Expo event in support of a healthy, safe and thriving San Diego County
Issued a statement regarding the unfair treatment of children at the border advocating to keep mothers and young children together in safe, hygienic conditions to facilitate not only the continuation of breastfeeding but also to prevent malnutrition and the interruption of developmentally critical mother/child bond
Current Board Member, Kim Speckhahn, co-coordinated North County Health Services WIC Global Big Latch On event that was attended by, and had the utmost support of, multiple Escondido City Council members
Hosted Breastfeeding--the Tongue & Beyond: Controversies, Confusions, & Unknowns seminar, the highest attended seminar in the history of SDCBC, in which attendees had the opportunity to receive cutting edge research and expert opinion from academic and clinical physicians, and academic dentist, speech therapist & lactation consultant
Exhibited at Scripps Encinitas' Baby and Breastfeeding Fair, a World Breastfeeding Week Celebration
Hosted a fundraiser at a local brewery, Deft Brewing, with Baby's Burgers and Pint Size Party
Co-hosted Chocolate Milk Documentary with Birth Roots and Vanessa Simmons that provided a candid discussion on racial disparities and what San Diego community can do to support black breastfeeding mothers
Part of the "It's only natural. mother's love. mother's milk." breastfeeding media campaign launched under the lead of the SD County as part of the CDC REACH grant
Hosted the 11th Annual Liquid Gold Gala with over 100 people in attendance raising over $11,000 to directly fund the protection, promotion, and support of breastfeeding families in our community
Awarded Qualcomm, Inc. as Breastfeeding-Friendly Workplace for a large company, Chosen Foods as Breastfeeding-Friendly Workplace for a small company, Father Joe's Villages and Cal-SAFE Escondido Early Childhood Education Center as Breastfeeding-Friendly Childcare Centers, and Dr. Shaila Serpas as Breastfeeding Champion at the Liquid Gold Gala
Hosted The Return of Breastsleeping: Humankind's Oldest and Most Successful Sleep and Feeding Arrangement seminar with mother-infant cosleeping expert Dr. James McKenna
Hosted a free Networking event with attendance from IBCLCs, CLEs, RNs, students, pediatric dentists, and community workers
Introduced our first ever online silent auction
Attended the presentation of a resolution from Senator Bates recognizing Mellano & Co for earning the 2019 Mother-Baby Friendly Workplace Award from the California Breastfeeding Coalition
Participated in CBC workgroup for the implementation of AB-2507 Lactation accommodation in county jails
Our community has grown by over 300 subscribers!