San Diego County Breastfeeding Coalition: Our mission is to protect, promote and support breastfeeding through education, outreach and advocacy in our community. We strive to make breastfeeding possible by working with mothers, businesses, health care professionals, and the community.
Support breastfeeding for a healthier community!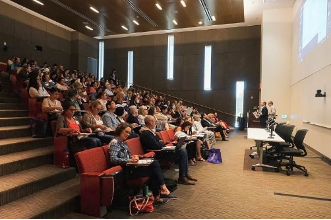 Scholarships
Webinars
Website
Newsletters
Conferences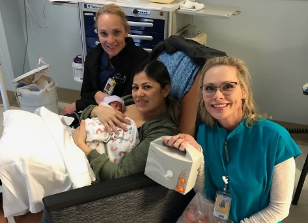 Resource Guides
Equipment & Supplies
1-800- Warmline
BF-Friendly Child Care
BF-Friendly Businesses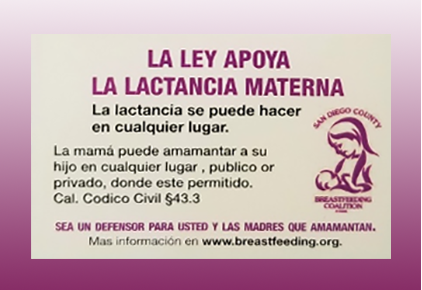 BF-Friendly Awards
BF Rights Cards
Legislation
BF Hospital Initiative
Social Media
Donate to San Diego County Breastfeeding Coalition!
All donations made on behalf of an organization hereby certify that the donor organization/corporation is not in violation of the International Code of Marketing Of Breast-milk Substitutes and/or subsequent World Health Assembly resolutions. Read the SDCBC Donation Policy.