Cultural and Multilingual Resources
We have compiled these lactation and maternal, infant, child health resources for health professionals and community members
SDCBC has compiled a webpage full of resources dedicated to uplifting black breastfeeding. 

Academy of Breastfeeing Medicine Protocols to Facilitate Best Practices in Breastfeeding Medicine

Resources available in English, Spanish, Chinese, Croatian, Korean, German, Japanese, Italian,and more.

These protocols serve only as guidelines for the care of breastfeeding mothers and infants and do not delineate an exclusive course of treatment or serve as standards of medical care. Variations in treatment may be appropriate according to the needs of an individual patient.

Website available in multiple languages. Choose your language from the options and the website content and language will change accordingly.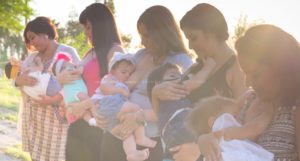 The Carolina Global Breastfeeding Institute, in partnership with the Connecticut Department of Public Health, launched the Ready, Set, Baby website and curriculum in Arabic. The website contains all the content from the English version of the Ready, Set, Baby curriculum and allows expectant parents to choose a self-paced experience to prepare for their breastfeeding journey.…
Read More

→