Supporting breastfeeding families
The Breastfeeding-Friendly San Diego program works with childcare providers to create breastfeeding-friendly environments. If you are a child care provider and would like to learn how to become a recognized breastfeeding-friendly site, visit our BFSD Page for Child Care Providers.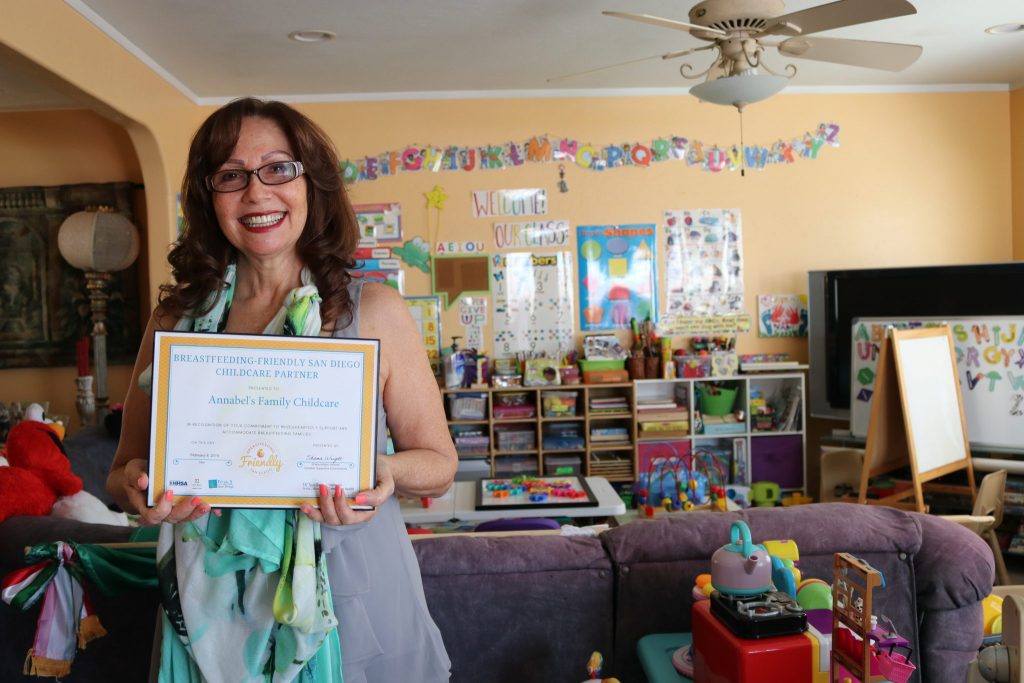 Many mothers have to be away from their babies because of work or school. This can make it harder to continue breastfeeding. Choosing a childcare provider who is supportive of breastfeeding is an important part of making it easier to be away from your baby.
Did you know there are childcare providers in San Diego County who are dedicated to supporting your decision to breastfeed? Scroll below to find a breastfeeding-friendly childcare provider near you.
The Breastfeeding-Friendly San Diego (BFSD) program is a self-nomination and recognition program. The San Diego County Breastfeeding Coalition (SDCBC) does not guarantee recognized providers have adhered to the program tenets beyond what providers have self-stated. ​The BFSD recognition is open to all licensed family childcare homes and childcare centers that take infants.
El programa Pro-Lactancia de San Diego (BFSD) es un programa de auto nominación y reconocimiento. La Coalición de Lactancia Materna del Condado de San Diego (SDCBC) no garantiza que los proveedores reconocidos se hayan adherido a los principios del programa más allá de lo que los proveedores han declarado. El reconocimiento BFSD está abierto a todos los hogares de cuidado infantil familiar con licencia y centros de cuidado infantil que aceptan bebés.