The San Diego County Breastfeeding Coalition is a 501©3 non-profit organization that has been serving the San Diego bringing together health care providers, agencies, organizations, individuals, families, and other breastfeeding advocates to support, protect and promote breastfeeding who are passionate about making breastfeeding attainable for all families in the San Diego and Imperial Counties.
Join us for our 2022 Educational Events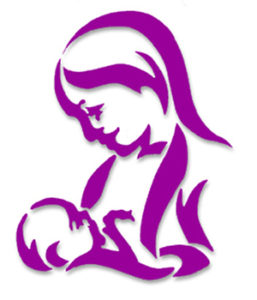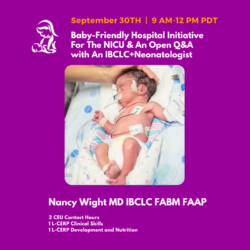 09/30/2022 09:00 AM - 12:00 PM PT As lactation practitioners, we encounter cases in which we may desire a physician's perspective to gain clarification on ...
Read More

→
Continuing Education Webinars Now Streaming
Browse our virtual library of evidence-based, community-focused lactation webinars
WEE NUZZLE: A Quality Initiative to Promote Non-Nutritive Breast Feeding in Order to Increase Breastmilk at Discharge for ...
Read More

→
Thank you for helping us raise $5,616.96 during our 2021 GivingTuesday campaign!
Because of your generosity, we will be able to continue to give scholarships for UCSD's Lactation Education program-- providing opportunities for more people to increase lactation support in the communities that need it the most! If you still would like to donate, click here.