The San Diego County Breastfeeding Coalition is a 501©3 non-profit organization that has been serving the San Diego bringing together health care providers, agencies, organizations, individuals, families, and other breastfeeding advocates to support, protect and promote breastfeeding who are passionate about making breastfeeding attainable for all families in the San Diego and Imperial Counties.
Calling all lactation professionals, health advocates, community members, parents, and kiddos. Let's celebrate our 2023 wins and vision a more breastfeeding-friendly San Diego in 2024 together. Light Refreshments Available. Please bring a dish or treat to share 🙂 
Join us for our 2024 Educational Events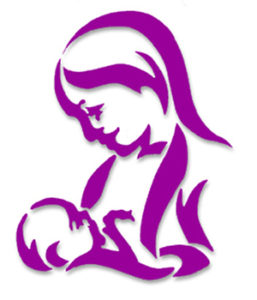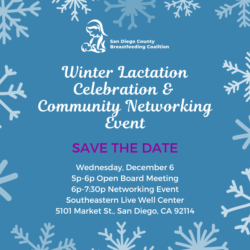 Join us for an afternoon of networking with friends and colleagues, celebrating wins for 2023, and visioning for 2024. Please bring a dish or treat ...
Read More

→
Continuing Education Webinars Now Streaming
Browse our virtual library of evidence-based, community-focused lactation webinars
Have Questions about Breastfeeding? Need Support?
Lactation Educators Now Available to answer your calls in English, Tagalog, French, Arabic, Korean, Haitian, and Spanish
Call 1-800-371-MILK (6455) with your questions and we will call you back!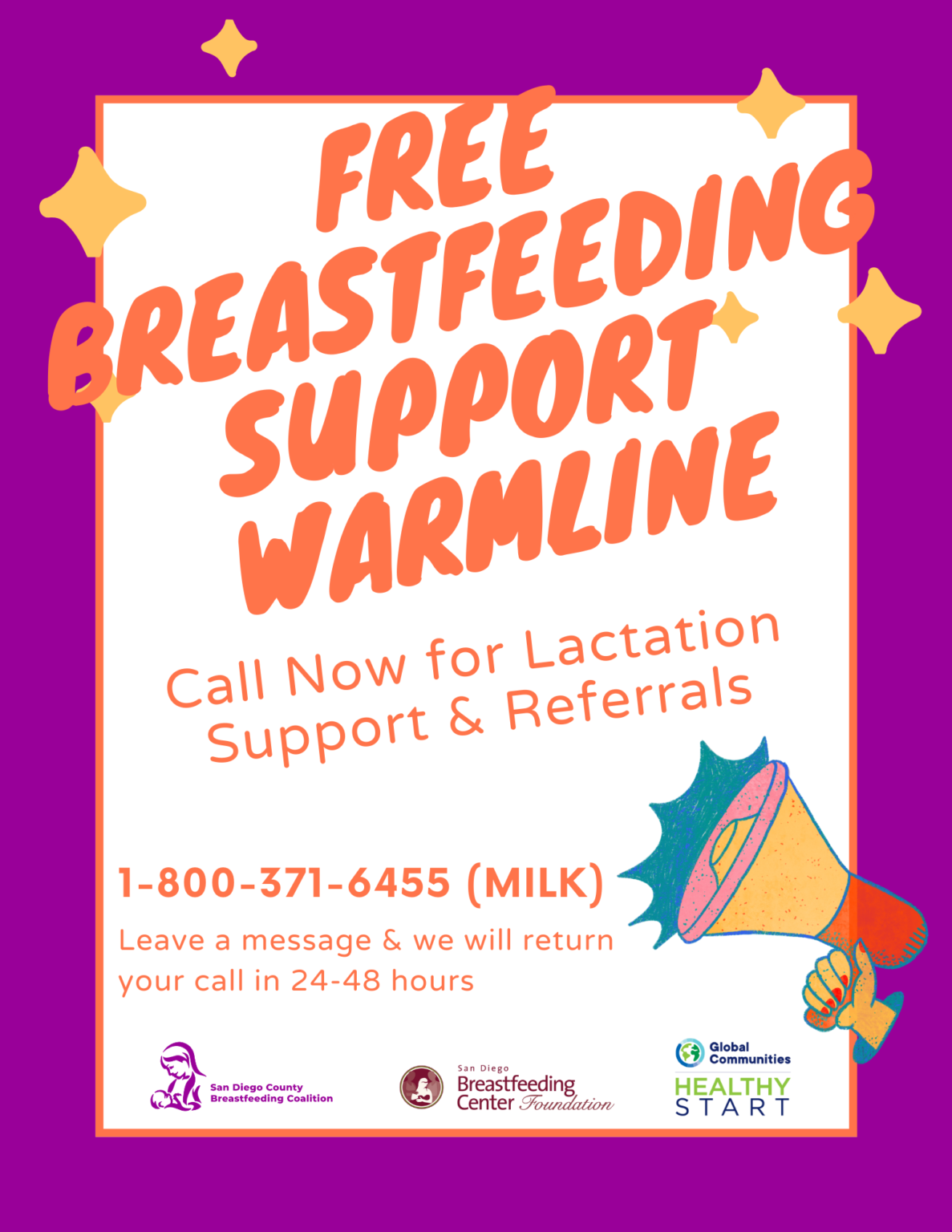 Thank you so much to all those who attended, shared our event flyer, donated an item to the auction or raffle, and/or made monetary donations. Every single act of support helps contribute to our goal of making a positive impact in the lives of breastfeeding families across San Diego County.
We are still over the moon about how special the evening was. We were so grateful to share space with some of San Diego County's most committed and dedicated breastfeeding advocates.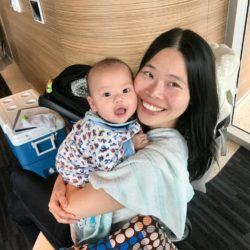 Thanksgiving is upon us. This year, I'm grateful for family, friends, my fellow breastfeeding activists, and most of ...
Read More

→
In 2022, the San Diego County Breastfeeding Coalition celebrates over 28 years of protecting, promoting, and supporting breastfeeding families in San Diego County.
Despite the barriers presented throughout the pandemic, we have become more creative and more connected as a movement.
Some of our accomplishments from 2022 include
awarding EIGHT lactation education scholarships to promote diversity and equity in the lactation field,
hosting monthly education events serving over 930 health professionals and community members,
distributing over 8,000 breastfeeding resource guides, and
advocating with the CA Work & Family Coalition to pass SB 951 #PaidFamilyLeave.
Download our 2022 Annual Report Below or click the photo to view online.