Multilingual Breastfeeding Resources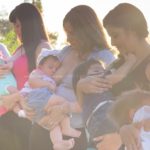 The Carolina Global Breastfeeding Institute, in partnership with the Connecticut Department of Public Health, launched the Ready, Set, Baby website and curriculum in Arabic. The website contains all the content from the English version of the Ready, Set, Baby curriculum and allows expectant parents to choose a self-paced experience to prepare for their breastfeeding journey. Upon completing a section, a certificate of completion is available for download.
A Spanish version of the website and curriculum is also available.