A Look Back at SDCBC's Activism in 2021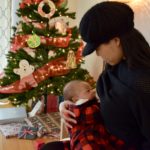 What a year!
In the face of a pandemic, San Diego County Breastfeeding Coalition continues to protect, promote and support breastfeeding through education, outreach, advocacy, and service in our community. Here is a look back at what the coalition has done in 2021.
Continue to put together our signature Breastfeeding Resource Guide for families in both English and Spanish, and distributed more than 1,800 copies in English and more than 1,000 copies in Spanish.
Continue to provide affordable, quality education opportunities for health care professionals. This year, we had 15 webinars through zoom, covering a variety of topics including:
Breastfeeding care for offices, clinics, and public health nurses
Non-profit milk banking
Implementing a culturally and linguistic intervention in Latinx mothers
Addressing the motherhood transition and its impact on family wellness
And stay tuned, the recording of our webinar series will soon be available on our website.
Continue to call the public for action in supporting important legislation such as:
Providing Urgent Maternal Protections (PUMP) for Nursing Moms Act: PUMP Act closes the gap of the Break Time for Nursing Mothers law.
Wise Investment in our Children (WIC) Act: The bipartisan bill extends the eligibility for children to participate in the Social Supplemental Nutrition Program for Women, Infants and Children (WIC) until their sixth birthday.
Build Back Better Act: The Build Back Better Act invests in education, health housing, job creation/job supports, fair wages, and equitable working conditions.
Continue to engage community stakeholders through newsletters and social media. When there is new research, we share it; when there is an action opportunity, we amplify it; when there is an unflattering portrait of breastfeeding by mainstream media, we counter it. Subscribe to our newsletter, follow us on Facebook, Twitter and Instagram if you haven't already.
Here at San Diego County Breastfeeding Coalition, we're grateful for the opportunity to continue to serve the breast/chestfeeding families in the community. Let us wish you a wonderful holiday season, and together hope for a prosperous year to come!