Vaccination During Pregnancy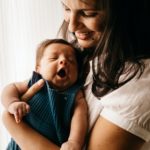 Based on new evidence about the safety of COVID-19 vaccines, the Centers for Disease Control and Prevention (CDC) is strengthening its recommendation for COVID-19 vaccination during pregnancy. (See updated Interim Clinical Considerations for Use of COVID-19 Vaccines and COVID-19 Vaccines While Pregnant or Breastfeeding.) The increased circulation of the highly contagious Delta variant, low vaccine uptake among pregnant people, and increased risk of severe illness and pregnancy complications related to COVID-19 infection among pregnant people make vaccination for this population more urgent than ever.
While COVID-19 vaccination has previously been identified as safer than illness due to COVID-19 and therefore an acceptable risk for pregnant persons to consider, vaccination is now recommended for all people aged 12 years and older, including people who are pregnant, breastfeeding, trying to get pregnant now, or might become pregnant in the future. The strength of the evolving science has informed this new recommendation.
The latest information from the CDC aligns with recent guidance from the American College of Obstetricians and Gynecologists (ACOG) and the Society for Maternal-Fetal Medicine (SMFM), the two leading organizations representing specialists in obstetric care, who recently recommended that all pregnant individuals be vaccinated against COVID-19.
According to the CDC, only about 23% of pregnant individuals have received one or more doses of the COVID-19 vaccines. As an organization that works directly with Californians who are pregnant and new parents, we want to ensure you have information to address vaccine hesitancy across the state.
What we know:
Pregnant people are at increased risk of getting very sick with COVID-19.
Pregnant people who contract COVID-19 are more likely to be hospitalized and require critical care, including ventilation and admission to the intensive care unit.
COVID-19 during pregnancy increases risk of preterm birth – the birth of a baby before 37 weeks of pregnancy.
Tens of thousands of pregnant people have been vaccinated over the past several months, protecting themselves and their babies.
The Maternal, Child and Adolescent Health (MCAH) Division, the Women, Infants and Children (WIC) Division, and the Genetic Disease Screening Program (GDSP) of the California Department of Public Health are now partnering on a social media campaign to help raise awareness about the safety of vaccines in pregnant people.
How you can help: Spread the word to pregnant individuals.