Congratulations to our Spring 2022 Lactation Scholarship Awardees
In partnership with UCSD Extension's Global Lactation Alliance Program, SDCBC offers scholarships for community leaders who are pursuing LEC or IBCLC education in order to increase lactation support in underserved communities. Each year the Coalition will announce several scholarship opportunities and select individuals vividly exhibiting a passion to serve San Diego families.
Meet Reese Shasha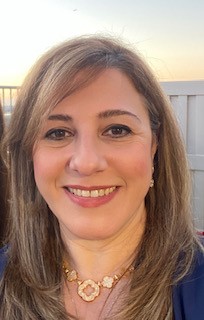 I am Reese Shasha, I working with First 5 First Steps program/ home Start for more than 3 years as a family support specialist. I provide direct services to the different populations in east county, and I learned about cultural differences and beliefs. I speak Arabic, English, and understand Chaldean. I love working with Families and I enjoy watching kids grow and learning scales.
The First 5 First Steps (First Steps) family support program provides home visiting services for pregnant women and families with children ages 0-3. First Steps promotes positive parenting and enhances child health and development for families who may face hardships and stressors that place them at increased risk for poor health and developmental outcomes. Our services are offered over the long term to prepare children to enter school as active learners and ensure that all children are healthy, loved, and nurtured.
Through my experience working with mom, high percentage of moms decided to stop breastfeeding due to lactating difficulty, discomfort during nursing, breast pain, and sore nipples
After birth many moms become more stress(ed) due to a traumatic birth or experience which led them to stop breastfeeding. External pressure from Families, friends, and husband or surrounding to stop nursing once the baby reaches a certain age, for example, three-six months old or when they start solid foods. While Moms ask questions about breastfeeding, I struggle with finding an accurate answer to help and support moms in this matter. 
This class will help me gain knowledge about breastfeeding, hormone changes during breast feeding, Illness, infection, and treat the infection. Also, learn new technics to convince moms to start and continue with breast feeding and taking care of themselves and their nutrition that need during that time which help MOM to produce more milk instead of using a bottle milk.  
Also, this class will help me learn more about pumping and storage the breast milk that mom can use it as need it to BA. 
Meet Emily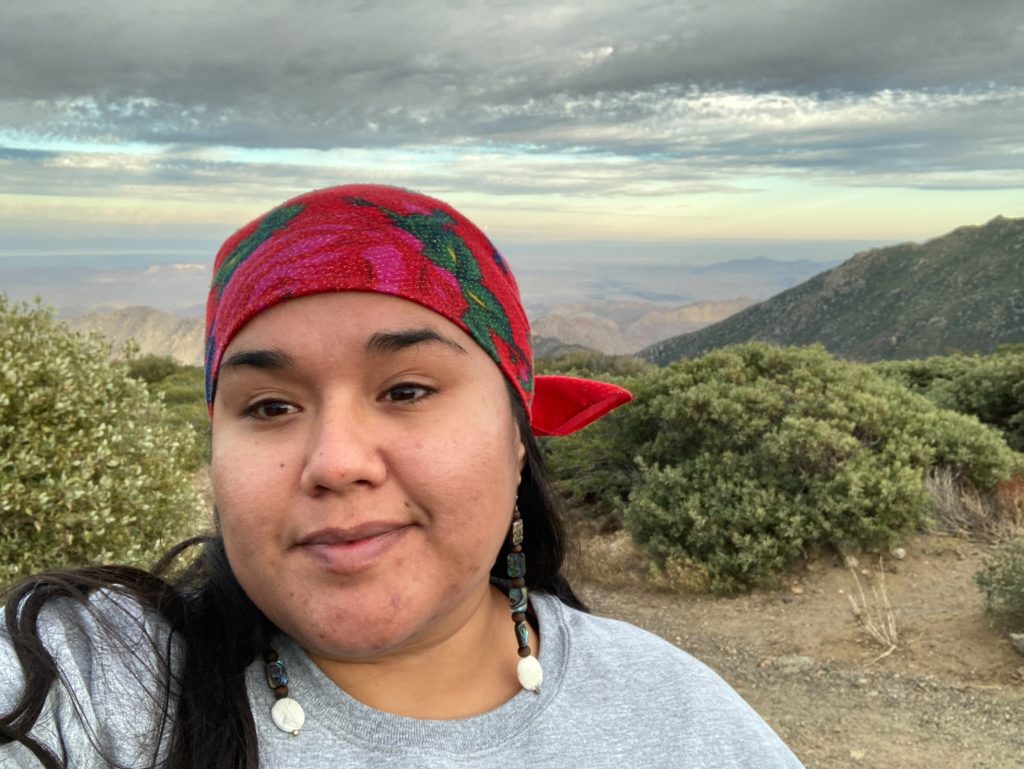 Howka, my name is Emily and I am a proud Auntie from the Santa Ysabel Reservation here in Kumeyaay Territory aka San Diego, CA. On my Reservation, I am working towards being a respectful land steward and creating mindfulness of all ecosystems around us.
Whether it be in the garden or in the kitchen, I am working towards building food sovereignty practices for the many families here on & off the Rez. We have been growing seeds in our community garden (@MaatHetemii) for the past 3 years.
In Fall 2020, I started a monthly meal distribution to elders and expecting/postpartum mamas who live on the Reservation. I prepared, packaged, and delivered every meal. I was able to do that for some months and look forward to making more nourishing meals with our garden harvests this year.
The LEC program will help me further my lactation knowledge and will go straight into the community. Ultimately being that resource to parents on my Reservation who may need lactation support. This encourages me and maybe will encourage others the importance of our role in the postpartum ceremony. We all can be of support in one way or another.
---
Help us grow our scholarship program by donating a gift today