News and views on breastfeeding, human milk, and all things lactation education-March 2023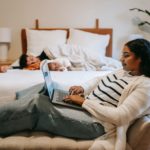 News and views on breastfeeding, human milk, and all things lactation education
March 2023
March is National Nutrition Month®, an annual campaign by the Academy of Nutrition and Dietetics, to highlight the importance of making informed food choices across the lifespan. The theme this year, "Fuel for the Future",emphasizes the importance of eating sustainably to nourish our bodies throughout each phase of life and to protect our environment. NACCHO has worked on fueling the future by focusing on the earlier phases of the life cycle, the first 1,000 days. NACCHO is celebrating by sharing newly created early childhood nutrition resources and hosting a webinar highlighting their latest work with public health nutritionists and community stakeholders.
News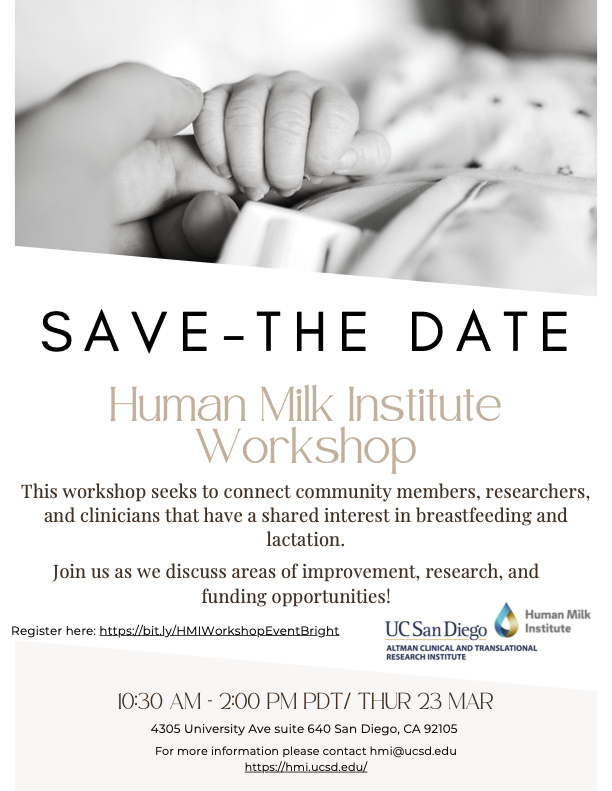 Human Milk Institute Community Workshop: The goal of the workshop is to hear about the topics or questions most pertinent to community-based organizations to help expand or support work in breastfeeding and lactation. Lunch will be served
President Biden's Proposed Budget Includes $6.3 Billion for WIC
President Biden announced his proposed budget for the next fiscal year, and it includes $6.3 billion in WIC funding, a $300 million increase from current funding levels, in anticipation of increased program participation. 
The PUMP for Nursing Mothers Act: What Advocates and Employers Need to Know
Join a free webinar on the PUMP for Nursing Mothers Act, which gives more workers the right to time and space to pump breast milk at work. Thu, March 16, 2023, 2:00 PM – 3:00 PM EDT Register Here
BreastfeedLA: upcoming event on April 19. The Lactation Lab with Maya Bolman: Mammary Massage and More!
Every Step of the way through the 1,000 Days: Breastfeeding Champions as Community Changemakers
Symposium: 16th Annual Tufts Nutrition Data Symposium 2023 begins on March 8, 2023 and is themed Sustainability Now! Action-Oriented Solutions for Food Systems, Nutrition, and Diet. Register here
Webinar: Making exclusive breastfeeding a reality….one mom at a time: Reflections from the Executive Director of the US' biggest Local Agency WIC program on March 23, 2023 at 1:00 pm ET. Register here
On March 28, 2023, from 3-4 pm ET, the National Collaborative on Childhood Obesity Research (NCCOR) will host a Connect & Explore webinar, "Clinical Practice Guideline for the Evaluation and Treatment of Children and Adolescents with Obesity." The lead authors will discuss the development process of the key recommendations included in the first clinical practice guidelines released by the American Academy of Pediatrics. 
USDA Proposes Rule Change to Modernize WIC Shopping Experience. Earlier this month, USDA announced proposed changes to allow online transactions in WIC. These changes would create a more convenient, and equitable WIC shopping experience for participants. The proposed rule is open for public comment from February 23 to May 24, 2023.
The Center for Health Equity, Education, and Research (CHEER) is hosting a webinar titled "Making exclusive breastfeeding a reality….one mom at a time: Reflections from the Executive Director of the US' biggest Local Agency WIC program," on Thursday, March 23,  at 1 p.m. ET. The webinar will provide an overview of three cutting-edge breastfeeding promotion, support, and advocacy programs.
---
Research
U.S. Breastfeeding Committee is thrilled to announce the launch of the 2023 State and Territory Breastfeeding Reports! 
2023 State of WIC Report: Building the Bridge to a Healthier Future
The National WIC Association report centers infant feeding, economic equity, and modernization of the WIC program. This report assesses the infant formula crisis, USDA's proposed food package rule, and WIC's role in building a healthier future for all. Click Here to View the Full Report
---
Perspectives & Resources
JOB/FUNDING OPPORTUNITIES
Global Communities is seeking part-time, on call Lactation Educators to join the US Programs team in the San Diego, CA Office. This work focuses on communities and language groups that experience barriers to lactation support. Please share and direct all interested candidates to the Global Communities Careers website here
Job Opportunity: USBC is Hiring – Data Management Specialist
The U.S. Breastfeeding Committee is seeking applicants for a full-time Data Management Specialist job opening. This is a remote position.
National Indian Health Board Hear Her Campaign: Maternal Health Promotion for American Indian and Alaska Native Communities. Applications due Tuesday, March 2, 2023 at 11:59 pm ET. Access the application here
Pregnant People – Infant Linked Longitudinal Surveillance (CDC-RFA-DD23-2303). Applications due Monday, April 10, 2023. View the CDC Announcement here. View the grant opportunity and access the application here
The Adolescent Family Life Program (AFLP) Request for Applications (RFA) for State Fiscal Years 2023-2025 is now posted on the CDPH website. Application instructions, eligibility criteria, and additional information are included in the RFA at the link above.