News and views on breastfeeding, human milk, and all things lactation education-December 2022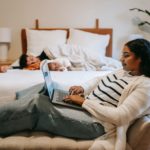 News and views on breastfeeding, human milk, and all things lactation education
December 2022
News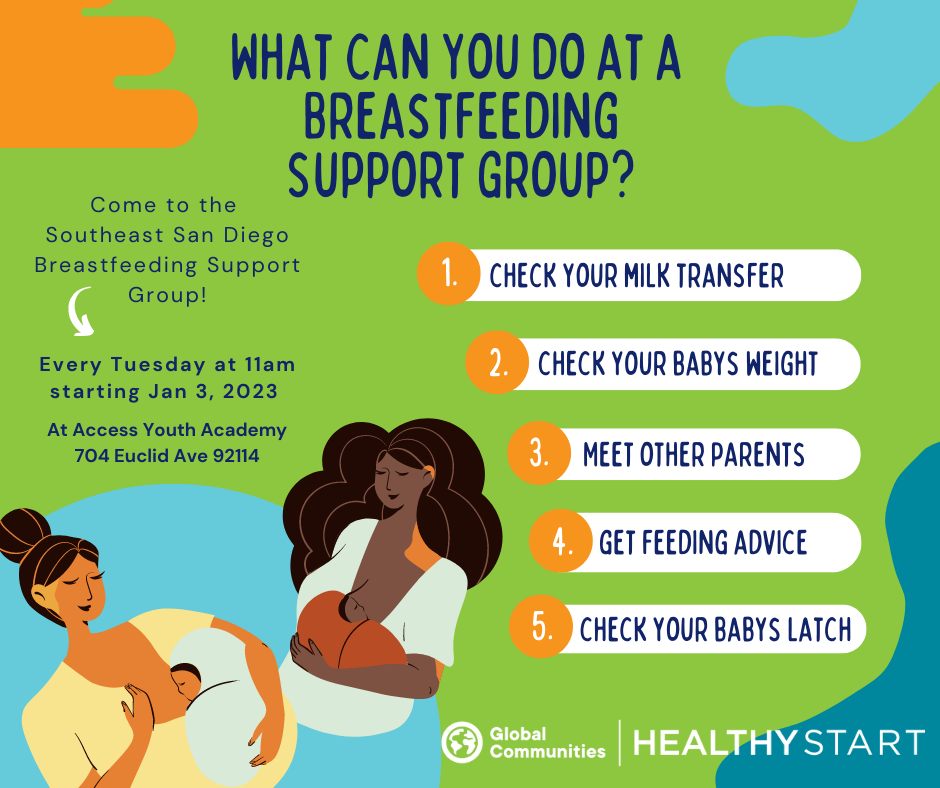 NEW Southeast San Diego Chest/Breastfeeding Support Group & Clinic

Provided in collaboration with Global Communities and San Diego Breastfeeding Center Foundation.
The group will be run by Chardá Bell, CLEC, CBE, CD, IBCLC-pending, every Tuesday 11am – 12pm, starting Jan 3rd, at the new satellite clinic of the San Diego Breastfeeding Center, located in Southeast San Diego at: (704 Euclid Ave San Diego, CA 92114 (Inside of Access Youth Academy Community Center)
Email cbell@globalcommunities.org with any questions

Formula Recall Alert!
The International LactMap Project uses interactive Google Maps technology to help people find lactation support and care in all geographic regions of the world.
Tell Congress to Pass Child Nutrition Reauthorization

We need the Senate to expand WIC eligibility, streamline certifications, and permanently relax physical presence requirements – exciting and important steps to modernize WIC services and reach the next generation of eligible families!

Register today for NWA's National Policy Conference!
Tell the Senate to enact legislation addressing the Black maternal health crisis before the end of the year!
"Cultural Transformation of Maternal Health Programs and Models – Training Indigenous Lactation Counselors
For Research Study: Seeking Lactation Dietitians-The Academy's Research, International and Scientific Affairs Team is seeking RDNs who specialize in breastfeeding to help collect information about the nutrition care and documentation provided to patients giving and receiving breast milk.The project is funded by the Pediatric Nutrition and Women's Health dietetic practice groups. Email BFRegistry@eatright.org for additional information.
---
Research
---
Perspectives & Resources
The American Journal of Public Health (AJPH) released a special series about the importance of the first 1,000-day window, the time between pregnancy and a baby's second birthday, as being most critical for brain development.
State and Community Health Media Center – low-cost, audience-tested ads and support materials
Exclusive Breastfeeding Duration and Perceptions of Infant Sleep. This journal article reports that identification and management of maternal and infant focused anxieties may improve breastfeeding outcomes and perceptions of infant sleep quality.
Economics of Infant Feeding in the U.S. The publication examines the full scope of economic tradeoffs families in the U.S. face when deciding how to best ensure the nutritional health of their infant.
Enhancing Reviews and Surveillance to Eliminate Maternal Mortality This report reflects efforts undertaken by jurisdictions to improve their MMRC processes and use MMRIA to document and disseminate information.
Building Capacity for Addressing Maternal Depression This free community health working training, offered by CAI, provides a curriculum to increase skills needed to recognize and respond to maternal depression.
Pregnancy-Related Deaths: Data from Maternal Mortality Review Committees. This report provided data on 1,018 pregnancy-related deaths among residents of 36 states from 2017–2019 that were shared with the CDC through the Maternal Mortality Review Information Application (MMRIA). Over 80% of pregnancy-related deaths were determined to be preventable.
The U.S. Government Accountability Office (GAO) published its report that resulted from its review of how the pandemic affected maternal health.
Maternity Care Deserts Map. This report, released by March of Dimes, shows maternity care deserts across the United States and highlights which counties lack maternity care resources.
Health Alert Network (HAN) Health Advisory. The CDC issued this advisory about early, elevated respiratory disease incidence caused by multiple viruses occurring especially among children and placing strain on healthcare systems. RSV: People at High Risk for Severe RSV Infection
State of Childhood Obesity Annual Report from Robert Wood Johnson Foundation (RWJF): This annual report highlights RWJF's work to prevent childhood obesity. RWJF focused on improving health data, creating communities of opportunity, building equitable food systems, and advancing priority policies.
The Department of Labor released an informational webpage on the rights of nursing employees. The webpage highlights protections available under the Break Time for Nursing Mothers law.
Dignity in Pregnancy & Childbirth: Preventing Racial Bias in Perinatal Care The course uses stories to illustrate how racial bias  undermine perinatal care. It also provides specific, concrete, evidence-based strategies for interrupting racial bias. The course is also available for organizations.
Raising Adventurous Eaters with First Foods: Clinicians play an important role in providing families with credible education on feeding development. Check out newly released resources, including free patient education handouts with stage-by-stage anticipatory guidance on feeding development during pregnancy and from 0-15 months of age are available for download in the link.
JOB/FUNDING OPPORTUNITIES