Meet our Board President, Angeles Nelson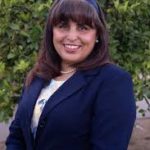 Prior to her involvement in the San Diego County Breastfeeding Coalition, Angeles had her own personal breastfeeding story as the mom to four children, all of whom she breastfed. Two of her children experienced tongue-ties which really challenged her goals of breastfeeding. She sought out as much support and education as she could and ended up successfully breastfeeding her children up to 5 years. After her personal experience, she dedicated her free time to offering support to other breastfeeding moms on community forums and Facebook groups in both English and Spanish.
Angeles' advocacy and activism for breastfeeding grew in the community when she created the first lactation support group in Lemon Grove, CA. Angeles collaborated with the local WIC office and San Diego La Leche League leaders to offer breastfeeding support to local families. She further shares her love of working with mothers and families by serving as a volunteer birth doula with the UCSD Hearts & Hands Program.
SDCBC board members really admired Angeles' commitment and dedication to supporting lactation in the community that she was invited to join the board of directors. When she joined the Coalition, she started the SDCBC Advocacy program which mobilizes support for maternal and infant health equity, encouraging board members and SDCBC supporters to take action on key federal policies and state legislation.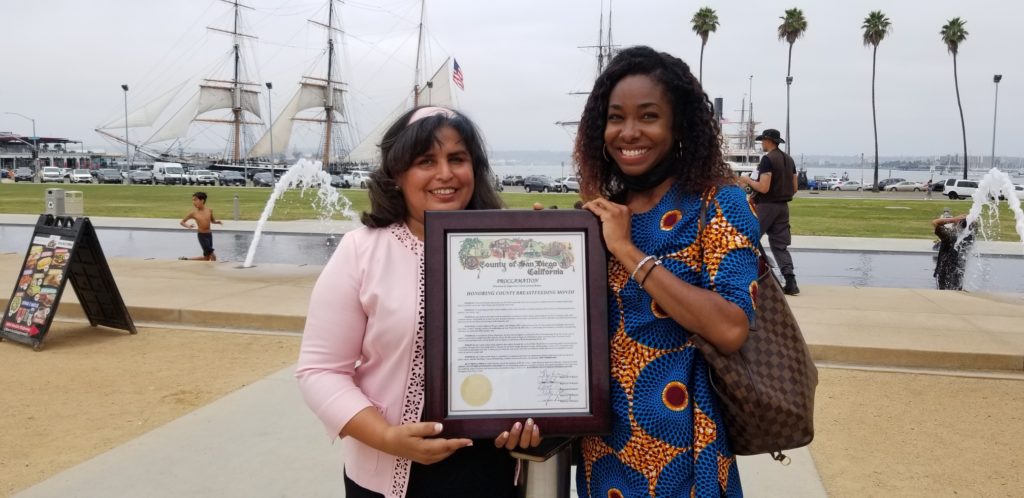 Angeles became the SDCBC Board President in January 2021 at a critical moment as the Coalition was on the brink of closure due to many internal and external challenges exacerbated by the COVID-19 pandemic.
Angeles stepped up to the challenge because she truly believes in the Coalition's mission to protect, promote, and support breastfeeding. Angeles has a strong vision for the Coalition's future and has worked tirelessly to build the infrastructure needed to sustain the Coalition. She advocated for the hiring of three dedicated staff members to help build the Coalition in areas where they were struggling (fundraising, advocacy/outreach, and education). The Coalition is also strengthening its connections with community partners and the medical community, including the California WIC Association, National WIC Association, San Diego County Perinatal Equity Initiative, Nourish California, UC Health Milk Bank, among others.
The San Diego County Breastfeeding Coalition looks forward to growing our impact in 2022 and are confident we will meet our strategic goals under the fierce leadership of Angeles Nelson.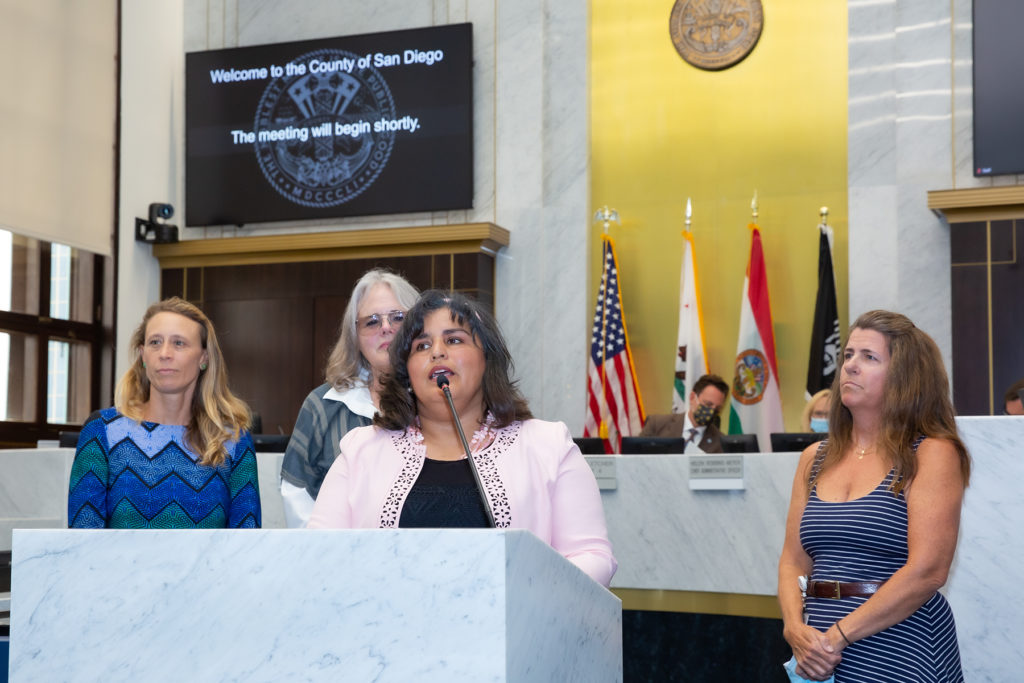 Angeles Nelson is a professional Community Advocate and Organizer who has worked enthusiastically to
improve the health and wellbeing of the San Diego community for over 15 years. She currently works for California Food Policy Advocates and collaborates with several organizations to advance state and federal policy that improves students' access to healthy meals and increases food access for immigrant Californians.
Mrs. Nelson is passionate about children's education and wellbeing and she persistently works to prevent childhood obesity, increase access to nutritious and affordable foods, and promote social and economic justice for
marginalized families in California.
Angeles currently lives in Lemon Grove with her husband of almost 25 years where they enjoy gardening and taking their four wonderful kids with their happy, golden retriever for walks, swimming, and surfing on the beautiful beaches of San Diego.