May 2023 News and views on breastfeeding, human milk, and public health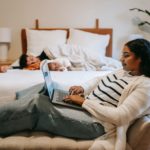 News and views on breastfeeding, human milk, and all things lactation related
May 2023
News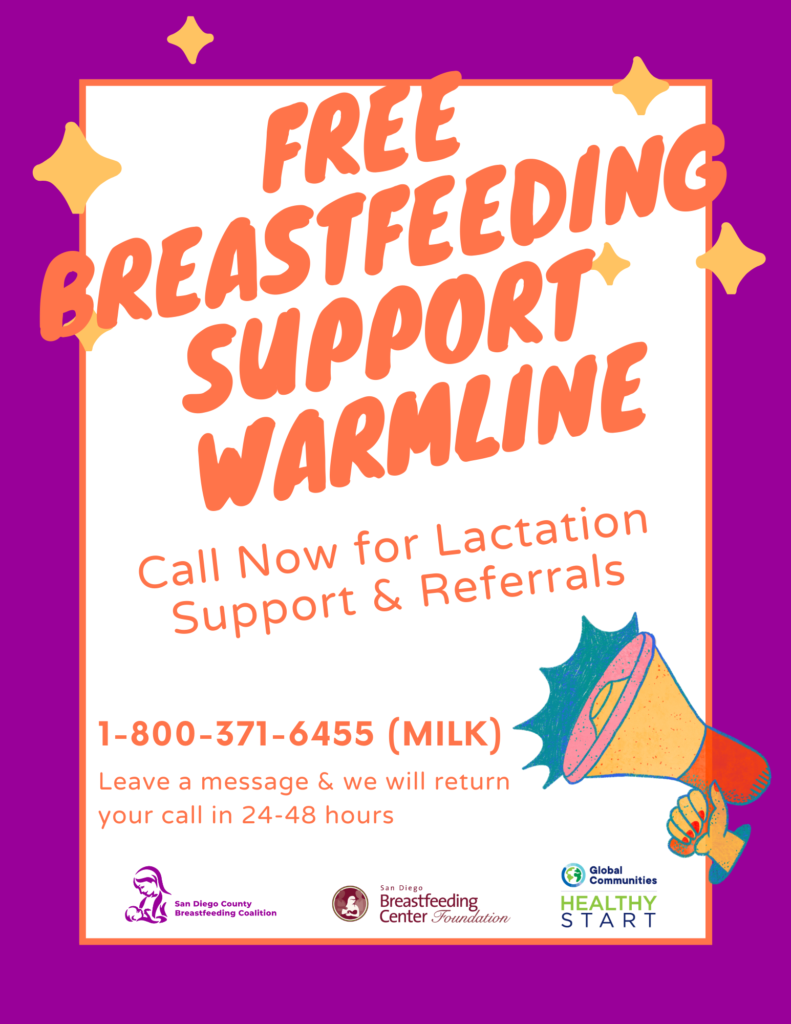 New Breastfeeding Support Group Map
Finding a FREE breastfeeding support group in your area just got easier. We are excited to launch this interactive map highlighting free groups in San Diego County.
Have a free group you would like added to the map? Please email the details to SDCBC Coordinator, Christina at christina.lares@breastfeeding.org
2023 National Breastfeeding Month Theme
This August, we're looking forward to once again coming together as a community to celebrate the amazing benefits of breastfeeding. USBC is excited to announce the theme for this year's National Breastfeeding Month is This is Our Why. 
San Diego Breastfeeding Center Foundation Breast Pump Drive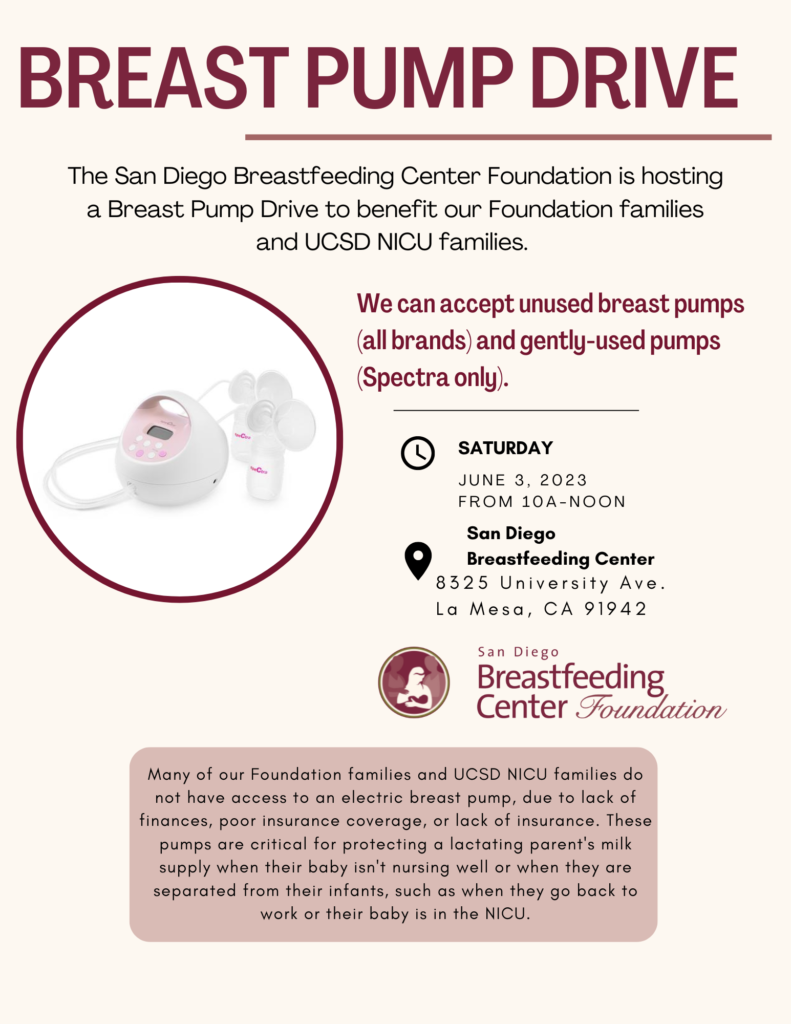 3rd Annual Breast Milk Drive & Health Fair: All donors must register in advance. For more information email ucmilkbank@health.ucsd.edu or call 858-249-6455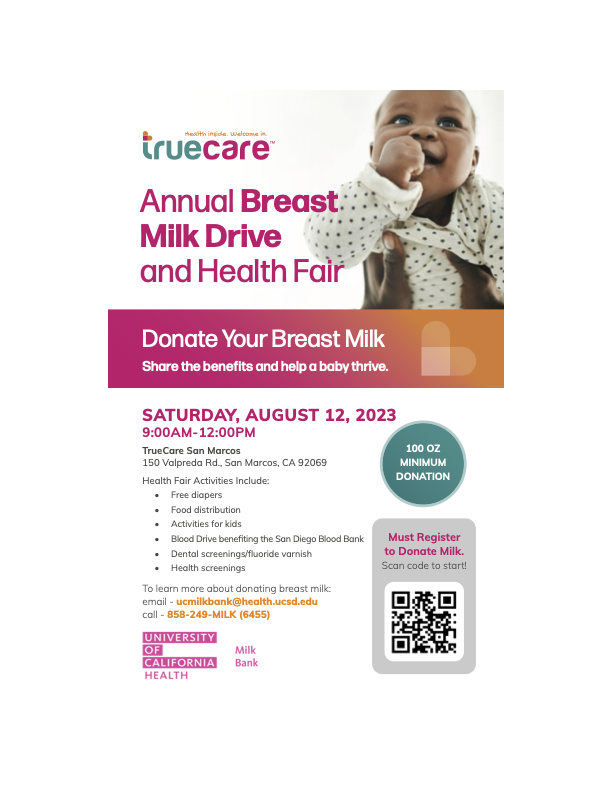 ---
Research
---
Perspectives & Resources
This Mother's Day, please join us in spreading the word about the Pregnant Workers Fairness Act by sharing the below graphic with your community! Below are links that you can easily re-share!
Instagram
Facebook
Twitter: Here or Here
JOB/FUNDING OPPORTUNITIES