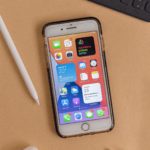 Some of these are free and have been recommended or suggested by lactation professionals.
*Baby Connect *($4.99)
Tracks everything related to baby: diapers, feeding,growth, meds, sleep, and vaccines; caregivers can log in too; everybody canbe synched together
*Baby Feeding Log*
<https://itunes.apple.com/us/app/baby-feeding-log/id412360317?mt=8> (free)– allows new parents to record all the basics for nursing, diapers, and sleeping
*Breastfeeding Central *($3.99) created by an IBCLC
*Breastfeeding Management*
<http://breastfeeding-management.topapp.net>(free) – a complete informational resource for breastfeeding moms developed by Massachusetts Breastfeeding Coalition
*iBabyLog*
<https://itunes.apple.com/us/app/ibabylog-baby-tracker./id466576348?mt=8>(free)– tracks sleeping, breastfeeding, diaper changes, mood, baths
*Feed Baby – Baby Tracker: *(free)
tracks everything about baby
*Global Health Media Birth and Beyond (*free)
28 videos in 21 languages. Topics covered include birth, breastfeeding,newborn care, small baby care. https://globalhealthmedia.org/announcing-our-new-app-birth-beyond/
prenatal, birthing, postpartum andpediatric reviews from Black and Brown women
*LactApp (*free) English and Spanish; from UNICEF. https://lactapp.com
*Latch Me* (free)
This app is full of resources for a breastfeeding mom to find local support. It includes help finding locations to breastfeed, doctors and lactation consultants nearby and more. You can also add nursingor pumping locations to the app as you find them.
*Mamava App *
Download to find places to nurse, and the code for unlocking pods https://www.mamava.com/find-mamavahttps://www.mamava.com/mobile-app/
*Milk Maid *($2.99)
rated the best by a site for those exclusively pumping:https://exclusivepumping.com/breast-pumping-apps-which-is-the-best/
*Nancy Morbacher Breastfeeding Solutions *($4.99).
An interactive appdeveloped by an IBCLC that guides a mother through 30 common situations.Has articles section too.
*NICU Baby APP *
https://www.marchofdimes.org/nicufamilysupport/my-nicu-baby-app.aspx
*Nursing Room Locator Moms Pump Here *(free)
Find quiet and private nursing rooms, lactation lounges, and breastfeeding-friendly places to breastfeed their baby or express breast milk. You can add locations.
*Pacify *
A nationwide network of IBCLCs who are available for on-demand video consultants. Breastfeeding support is available 24/7 in English and Spanish. Pacify is HIPPA-secure. www.pacify.com FREE to Philadelphia families.
*Pumpspotting*
https://www.pumpspotting.com/* "*it'sFacebook meets yelp. meets boob."
*Trash the Pump and Dump *
https://trashthepumpanddump.org/about/ from IABLE
*App for prenatal education: *
http://www.coffective.com/learn/ Disclaimer: signing up for app opens you up to marketing. https://itunes.apple.com/us/app/coffective/id849901936
*The Milk Man app *(free) Just for dads.
http://pifistudy.net.au/milkman The Milk Man smartphone app is designed specifically for men aboutbreastfeeding and early parenting.
*Total Baby *($4.99)
Log anything, caregivers can log in too, everything can be synched together.