How I Keep My Breast Pump Clean
Between my two children, I breastfed for six years. During the six years, my breast pump accompanied me to a dozen cities, from Columbus to Austin to Berkeley, because as a working reporter, I travel frequently for assignments. For six years, my breast pump and the baby photos I pinned on the pump bag got me through many long nights in strange cities. My breast pump was my best friend for six years.
That's why, the news of a baby dying from a rare bacterial infection due to unsterilized pump parts really broke my heart.
It's important for pumping parents to properly sanitize breast pump equipment after each use. When I was breastfeeding, each pumping session usually took me 10 to 15 minutes, but afterwards I often spent more than 20 minutes to clean the parts. Even when working with the most feverish haste, I always made sure that I:
Use soap.
Scrub each part.
Rinse the parts thoroughly.
Dry the parts completely.
Ideally, I would like to use a wash basin—a clean wash basin used only for washing infant feeding equipment. But that didn't always happen when I was traveling. But I could at least, and would always, make sure that I use hot water and soap. I packed my own bottle soap in my breast pump bag to make sure I have the right soap to use after each pumping.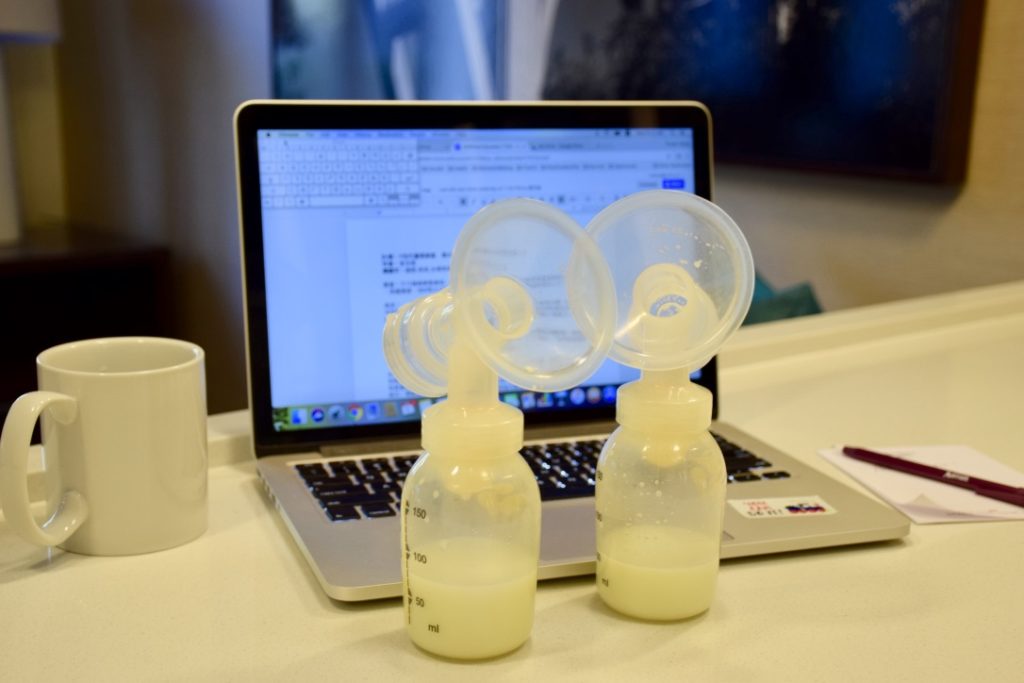 This is how I used to clean my breast pump equipment: First, I rinsed off my pumping equipment with drinking-quality water (at around room temperature) to remove any milk proteins left behind. Next, I washed all the parts according to the pump kit manufacturer's guidance. That meant scrubbing each part for at least 20 seconds with soap before rinsing with hot water. Then I wiped down the parts to completely dry them.
I also made sure that all breast pump parts that come in contact with breast milk, including bottles, valves and breast shields, were cleaned after each use.
It was unfortunate that an infant died from a bacterial infection linked to a contaminated breast pump. But with proper cleaning, we can keep our breast pumps germ-free and make sure our babies thrive on breast milk.