April 2023 News and views on breastfeeding, human milk, and public health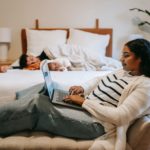 News and views on breastfeeding, human milk, and all things lactation related
April 2023
April is Minority Health Month, Public Health Week, and Black Maternal Health Week!
News
MotherToBaby is thrilled to officially announce the launch of the LactRx App – Download the LactRx App iPhone & Android
The NIH presents the 2023 Innovative Approaches to Improve Maternal Health Hybrid Workshop on May 8-9, 2023.
Please join the UC San Diego Health Miracle Marchers (OB, NICU, Newborn, nursing, Milk Bank) on May 20th for the March of Dimes, March for Babies walk. Use this link to join the team or donate. We are working on T-shirts for everyone.
March for Change brings together advocates, families and concerned individuals to raise awareness about the state of maternal and infant health in our communities and country. Join us to learn, network and be a presence for March of Dimes. Mark your calendar and make plans to join us virtually for the 2nd Annual California March of Dimes March for Change on 4/26!
Global Big Latch On 2023 – Women's Health Action is coordinating the Global Big Latch On 2023 in person and virtually from Friday, April 14, through Sunday, April 16. The Global Big Latch On is a peer support and community development range of events that take place around the world, where people gather together to breastfeed and offer peer support to each other. 
Request for Comments on Perinatal and Child Birth Experience Survey – The Agency for Healthcare Research and Quality issued a public comment opportunity titled "Potential Consumer Assessment of Healthcare Providers and Systems (CAHPS®) Survey on Prenatal and Childbirth Care Experiences in Ambulatory and Inpatient Settings: Request for Information." 
Washington Bill Introduced to Create Lactation Consultant Certification and Expand Medicaid Coverage
The National Partnership for Women & Families, with support from the Robert Wood Johnson Foundation, has created a new initiative, Raising the Bar for Maternal Health Equity and Excellence, for hospitals and health systems to take responsibility for change.
---
Research
---
Perspectives & Resources
JOB/FUNDING OPPORTUNITIES
Global Communities is seeking part-time, on call Lactation Educators to join the US Programs team in the San Diego, CA Office. This work focuses on communities and language groups that experience barriers to lactation support. Please share and direct all interested candidates to the Global Communities Careers website here
$250 million Yield Giving Open Call from Mackenzie Scott -Mackenzie Scott's latest initiative, a $250 million Yield Giving Open Call, will award $1 million to 250 community-focused organizations with the greatest need and fewest resources.
RFP to Create Your Own Clinical Lactation Training Program – BreastfeedLA seeks proposals from breastfeeding coalitions, cultural groups, and organizations serving or advocating for breast/chestfeeding dyads passionate about diversifying the lactation workforce. BreastfeedLA will select two organizations to develop a Clinical Lactation Training program to support Black, Indigenous and People of Color (BIPOC) and other underrepresented students in their lactation education.