How San Diego County Breastfeeding Coalition Made a Difference This Year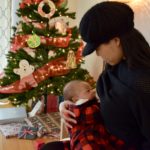 This is the time of the year when my inbox is filled with fundraising emails—from MSF, WWF to my local Y and San Diego County breastfeeding coalition, everyone is asking for support.
No, I'm not complaining. I'm grateful to read about all the great work being done around the world and across the country.
In fact, I feel too many non-profit workers, including my colleagues here at San Diego County Breastfeeding Coalition, have been too busy with day-to-day work that they don't take enough time to pause and reflect on their accomplishments.
That's why, at this time of each year, I write a blog to celebrate the achievement of San Diego County Breastfeeding Coalition.
This year and every year since 1994, the coalition has—
Provided monthly educational webinars to equip healthcare professionals such as physicians and nurses with proper lactation knowledge. The coalition is confident that with this knowledge, our healthcare professionals will be able to better support and promote breastfeeding and give the healthiest start for our babies.  
Involved in legislative advocacy work in support of laws that protect, promote and support breastfeeding. This year, SDCBC advocated for SB951, which was signed into law in September and increased the rate of wage replacement for workers who take paid family leave.  
Supported local breastfeeding families with a resource guide and a warm breastfeeding line. The resource guide is central for breastfeeding support serving the County, is updated every year and is available in English and Spanish. Also for the first time, the coalition has the resource guide translated into Chinese, and the Chinese language guide will be available in 2023.
Recognized breastfeeding champions of every field. This year, the coalition honored Supervisor Terra Lawson-Remer as 2022 Breastfeeding Champion for the proclamation of August as San Diego County Breastfeeding Month. The Coalition also honored American Academy of Pediatrics, CA Chapter 3 and Truecare with the 2022 Breastfeeding-Friendly Workplace Award.
Partnered with UCSD Extension and provided EIGHT lactation education scholarships for community leaders who are pursuing LEC education in order to increase lactation support in underserved communities.
Thank you for standing with the San Diego County Breastfeeding Coalition this year! On behalf of everyone from the coalition, I wish you a very merry holiday season.