San Diego Coalition Honors Supervisor Terra Lawson-Remer as 2022 Breastfeeding Champion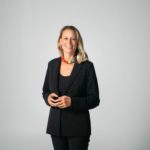 For Immediate Release – October 11, 2022
SAN DIEGO, CA
Contact:
Angeles Nelson, Board President
On Sunday, October 23rd from 4pm-9pm at the Southwestern Yacht Club, the San Diego County Breastfeeding Coalition (SDCBC) will be celebrating collective wins in infant feeding and maternal health. Supervisor Terra Lawson-Remer who proudly represents San Diego County's Third Supervisorial District, spanning the region's iconic coastline from Carlsbad to Coronado, will be honored as the 2022 San Diego County Breastfeeding Champion for her leadership and service.
In 2021, Supervisor Lawson-Remer championed the Coalition's National Breastfeeding Month Proclamation recognizing August as San Diego County Breastfeeding Month. As a breastfeeding mother herself, Lawson-Remer has been an advocate for breastfeeding, with many instances of unapologetically breastfeeding her child while on the campaign trail.
Supervisor Lawson-Remer (center holding frame) handing proclamation to SDCBC board members. 
This past year, Supervisor Lawsom-Remer has been working closely with the SDCBC to uplift funding opportunities to diversity the local breastfeeding support workforce through lactation education scholarships and affordable, accessible breastfeeding education opportunities for San Diego County health professionals.
Supervisor Lawson-Remer will be recognized at 5:30pm by dozens of local lactation and health advocate at the San Diego County Breastfeeding Coalition's annual fundraising event, Liquid Gola Gala. This special event is back after being put on hold for the past two years due to the pandemic. The night will feature a cocktail reception along the picturesque San Diego Bay with music by the SDSU Community Music School Trio, Dinner and Award Ceremony recognizing local leaders and workplaces, followed by a fun and exciting silent and live auction.
Please visit our website at breastfeeding.org/2022-liquid-gold-gala/ to learn more about the upcoming event. Tickets still available, auction donations and event sponsors are accepted.
The San Diego County Breastfeeding Coalition (SDCBC) is a local non-profit coalition dedicated to improving the health and wellbeing of our community by protecting, promoting, and supporting breastfeeding through education, outreach, advocacy, and service. SDCBC is comprised of a variety of stakeholders and implements several initiatives in addition to the resource guide such as lactation education scholarships, breastfeeding warmline, education programs, community services, and a website.