WHO says Countries failed to implement the Code of Marketing of Infant Formula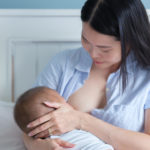 The global COVID-19 pandemic highlights the importance of protecting breastfeeding—the optimal nutrition for infants—to improve child health and survival. "I am seeing way too many emails from formula reps to hospital administrators who are trying to use the pandemic to sidestep state, industry or Baby Friendly guidelines on their in-hospital marketing practices," tweeted Kimberly Seals Allers, author of The Big Letdown. "No mention of what is being done to resolve supply chain issues."

I've personally seen evidence of this kind of predator practice. Even before the pandemic, it is no secret that Nestlé and other infant formula companies have been offering doctors and health workers in some countries—like Philippines— free trips to lavish conferences, earning their loyalty.

Then in May, WHO and UNICEF launched the 2020 status report on the national implementation of the code of marketing of breastmilk substitutes, stating that formula manufacturers are exploiting the panic and fears of contagion to intensify their aggressive marketing practices.

WHO and UNICEF said that promotion of breastmilk substitutes is especially harming Pacific Islander families, stating that despite efforts to stop the harmful promotion of infant formula, only two countries in the region—Fiji and Paula—had strong laws and regulations to protect families from false claims about the safety and role of formula.

Again, I've personally seen how this kind of practice hurts PI families. Being born and raised and still writing for magazines in Taiwan, I received so many social media messages calling moms to "make sure you have enough formula for the babies" since the outbreak of the coronavirus outbreak. It is also reported many hospitals stopped the practice of rooming-in. On top of that, the editor from one of the magazines I've been working with told me "not to quote WHO about it encourages women to continue to breastfeed during the pandemic," referring to the spat between Taiwanese authority and WHO back in March.

It is unfortunate. UNICEF and WHO strongly encourage women to continue to breastfeed even if they have confirmed or suspected COVID-19 based on science evidence: Breastfeeding reduces death from acute respiratory infection.

Here in America, we would imagine what's happening in PI countries has nothing to do with us. The truth is, I've seen so many mothers in PI communities stop breastfeeding since the outbreak, especially those first-generation moms who rely on information from home countries to make parenting decisions. Promoting and supporting breastfeeding is a work with no borders. Pandemic or not, now is the time to protect families from misleading information.