To Decrease the High Rates of Black Infant and Maternal Mortality, We Must Increase the Low Number of Black IBCLC's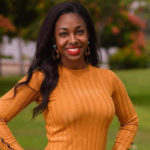 Chardá Fontenot, CLC, CLE, CCE
She/Her/Hers
There is currently only one Black IBCLC in the entire county of San Diego that doesn't also work as a doctor or nurse. Jarrah Foster, IBCLC, MBA, is an amazing local lactation consultant, breastfeeding mom and certified health coach. I'm ever so thankful that she exists for those who need her, she is well respected, trusted and utilized by organizations such as the San Diego Breastfeeding Center Foundation, Black Infant Health and PCI Healthy Start San Diego. In these various organizations and foundations, one of the services they provide is free quality breastfeeding support to black families in order to address the disparities. However, we need more Jarrah's in San Diego, which is why I've decided to pursue my dreams of becoming an IBCLC, and encourage other Black women to consider joining the amazing and rewarding field of lactation. Here's how this incredible paradigm shift of the demographic makeup of lactation consultants can create systemic change in the interest of public health and particularly in marginalized communities.
Decrease the high black infant mortality rate
We must remind the public that there needs to be a sense of urgency to eliminate the frightening birth and breastfeeding disparities that exists. Black infants die at four times the rate of white infants. Breastfeeding prevents many of the contributing factors that cause black infant mortality rates to be significantly higher such as SIDS, complications of low birth weight, and maternal complications.
Additionally, a new study recently reports that who cares for you and your baby have a major impact on their survival rate. According to the new research, when cared for by white doctors, black babies are about three times more likely to die in the hospital than white newborns. Representation matters, this is proof as not having it now means life or death for some infants. If we had black lactation consultants, we would likely see an increase in the survival rates for black babies. Especially if we had them in the hospitals where black women and babies are often treated with a lower level of care and minimal to no breastfeeding education to help them make an informed decision on their infant feeding choice. Black babies are dying and it is imperative that we have black providers including, black lactation consultants to be on the front lines saving our babies.
Decrease the high rates of diet-related disease for black moms and babies
Breastfeeding has been proven to reduce risk of certain illnesses and diseases for moms and babies such as obesity, childhood obesity, diabetes, high blood pressure, asthma, and osteoporosis to name a few. Black women and babies are more likely to develop and suffer from many of the above-mentioned conditions. Several interrelated factors contribute to the health disparities we know exist, including but not limited to toxic stress from structural and societal racism and cumulative socioeconomic disadvantages.
The marketing of formula in the U.S. is a racial issue and public health crisis. Formula companies were built on the backs of black babies, specifically the Fultz Quadruplets. Black mothers and babies suffer disproportionately from an array of illnesses and conditions linked to formula use, from ear infections to infant mortality. Due to the racially targeted rampant advertising of infant formula, our black families are having their infant feeding choices limited and are not being taught that breastfeeding is the normative standard of infant feeding. Instead, we have health professionals who take one look at a black mom and assume she does not want to breastfeed, this couldn't be further from the truth. As a black lactation consultant one of my top priorities will be to hold facilities, health care systems and professionals accountable when it comes to ensuring The Code under the World Health Organization is implemented.
Increase in both initiation and duration rates for black breastfeeding families
We must recognize that increasing breastfeeding rates will lead to decreasing infant mortality rates. Black families are not being given the information they need to make an informed decision when it comes to their infant feeding choice. Bringing a monthly support group to a marginalized community or providing mentorship to black women on the path to obtaining their IBCLC, would create a resounding impact on the efforts towards increasing access and support for black breastfeeding families. Empowering more black lactation consultants is one of the key factors to eliminating these disturbing disparities. Every birthing and lactating person deserves to receive someone who understands their experiences, inequalities and circumstances of their life free from judgment and unconscious bias. A black mother seeking quality lactation support simply cannot get that level of support from anyone other than a black IBCLC, period.
Structural barriers cannot be removed overnight, because breaking down those barriers means dismantling a broken system and that takes work. People have to be comfortable being uncomfortable in doing that work. If we want to give black moms and babies a fighting chance to overcome these troubling statistics through an inclusive and supportive lactation environment, we must encourage and create opportunities for more black women to become lactation consultants. Having Black IBCLC's isn't the panacea to eradicating black infant and maternal mortality, but it is a step in the right direction.
Now that we have the facts and a few solutions to try, we must stop presenting breastfeeding, especially to black women, as an individual lifestyle choice when we know the benefits of breastfeeding for black moms and babies are far too great to ignore. If you are a black woman reading this and you would like to become a lactation consultant but don't know where to start, visit https://extension.ucsd.edu/courses-and-programs/lactation-education-counselor
References:
1.Physician–patient racial concordance and disparities in birthing mortality for newborns. Brad N. Greenwood, Rachel R. Hardeman, Laura Huang, and Aaron Sojourner. PNAS first published August 17, 2020
2. American Academy of Pediatrics Section on Breastfeeding. Policy statement: breastfeeding and the use of human milk. Pediatrics 2012;129:e827–41
3. https://www.cdc.gov/mmwr/preview/mmwrhtml/mm6205a1.htm#tab
4.https://www.who.int/nutrition/publications/infantfeeding/infant_formula_trade_issues_eng.pdf
5. https://www.cdc.gov/breastfeeding/pdf/breastfeeding-cdcs-work-508.pdf
6. https://uslca.org/wp-content/uploads/2020/06/2019-Lactation-Care-Provider-Demographic-Survey.pdf
7. https://www.alpp.org/inthenews/report-of-clcs
8. https://www.theguardian.com/world/2020/aug/17/black-babies-survival-black-doctors-study
9. https://www.sup.org/books/title/?id=28151
Chardá is a mom of 2 breastfed boys, doula, certified lactation educator and counselor, certified childbirth educator and perinatal health navigator for the Healthy Start program of San Diego. An advocate for families from preconception through early education, she was elected to the Board of Education for the La Mesa Spring Valley School District in 2018. Additionally, Chardá serves on the board for Black Infant Health, San Diego County Breastfeeding Coalition, and San Diego Breastfeeding Center Foundation. She is currently on the journey towards becoming an IBCLC and looks forward to bringing lactation support to underserved marginalized communities.