All About Extended Breastfeeding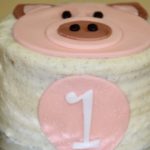 Extended breastfeeding, which is considered breastfeeding beyond one year in the U.S., has been a popular topic among my mom friends and readers. It seems my mom friends never stopped debating and my mom readers never stopped asking "shall I stop breastfeeding when my child turns one?" "Does extended breastfeeding lead to tooth decay?" "Why breastfeeding babies just don't sleep over night? I'm tired of nighttime nursing, especially now he's already one."
So I decided to write something about this, based on my best knowledge as a breastfeeding mom as well as a health reporter covering maternal and infant health.
First, you don't have to continue or stop breastfeeding when your child turns one. The American Academy of Pediatric recommends breastfeeding for at least one year, while the World Health Organization recommends breastfeeding for two years. I've heard mom asks if breastfeeding beyond one harms the children in any way; the answer is no. In contrast, there are some benefits of extended breastfeeding, including enhancing a toddler's immune system, lowering his risks of high blood pressure and cholesterol when growing up, supporting school success, and helping the child achieve independence.
Second, it's not breastfeeding babies who don't sleep over night. It's the babies who can't sleep overnight seek the comfort of breastfeeding. In fact, breast milk helps set a baby's clock and makes them sleep overnight. It's normal for little babies to wake up frequently and breastfed through the night. But if your toddler child still doesn't sleep overnight, experts say you should consider two other things before blaming breastfeeding: sugary food and screen time. Research shows that sugar-laden or anything containing caffeine will do toddlers a disservice at bedtime. Stare at a glowing blue screen one hour before bedtime can also disrupt a toddler's body clock.
Third, some study says that long-term nursing can lead to tooth cavities, but breast milk alone doesn't appear to be the cause. Formula-fed children are under the same risk. And since breast milk is not a toddler's major nutrition source, foods other than breastmilk tend to be the main problem. The best thing parents can do to help their children avoid tooth decay is not quit breastfeeding, but accustom the children to oral care, clean the children's teeth twice a day as soon as teeth begin to appear, and reduce the amount of time that sugary substances contact the teeth.
Disclaimer: my youngest child turned three years old this week and we stopped breastfeeding just recently. He slept overnight at six months old and has no decayed tooth so far. His older brother was breastfed for two and a half years; slept overnight at four months old; now seven years old and never had decayed teeth either. I hope this post helps!