A Look Back at SDCBC's Activism in 2020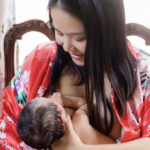 This year may feel different to many of us, but here at San Diego County Breastfeeding Coalition, we continue to protect, promote and support breastfeeding through education, outreach and advocacy in our community. While we might have to do things a little differently, we are grateful that we are able to carry on with our mission!

In 2020 the Coalition:

Continued to provide low-cost, accredited educational opportunities to both healthcare professionals and community members. After hosting our last in-person workshop in February, we did not let the COVID-19 situation stop us! We moved all the seminars to the internet and kicked off a virtual webinar series during World Breastfeeding Week, starting with the 2020 WBW theme "Support Breastfeeding For A Healthier Planet."
The series featured speakers in various topics including:
● Protect The Environment, Promote Breastfeeding!
● Relactation: What, Why and How?
● COVID-19: Perinatal Breastfeeding Update
● Hypoglycemia: How Sweet It Is!
● Breastfeeding & Perinatal Health Equity
● Human Milk Banking & Research – San Diego Style

Continued publishing our monthly newsletter featuring referenced articles, links to research, resources, and breastfeeding news and events from all parts of the world. You can subscribe to the newsletter that is valued by professionals and moms here.
Redesigned our website which hosts a wealth of information on many breastfeeding topics, as well as resources for working mothers, childcare providers and victims of breastfeeding discrimination. Visit our website here.
Continued to produce our Breastfeeding Resource Guide in both English and Spanish. We have distributed more than 1 million guides in the past 25 years, and in this COVID-19 pandemic, we focused on providers that offer virtual consults to make sure that the breastfeeding families in our community can still find lactation support during this hard time.
Provided educator and consultant scholarships in collaboration with the University of California San Diego Extension. We've learned that breastfeeding is a vital pandemic response, and breastfeeding education is even more important during this period in time.
Supporting child care by purchasing, collecting and distributing cleaning supplies and personal protective equipment for child care providers who continue to help working families during the COVID-19 crisis.
Pandemic or not, the San Diego County Breastfeeding Coalition is here, and will always be here for breastfeeding families in our community. We wish you a peaceful holiday season, and let's hope for a better year ahead!
Photo Credit: Kristen Marie Imagery