WE GO VIRTUAL IN 2021 FOR OUR 12TH LIQUID GOLD GALA!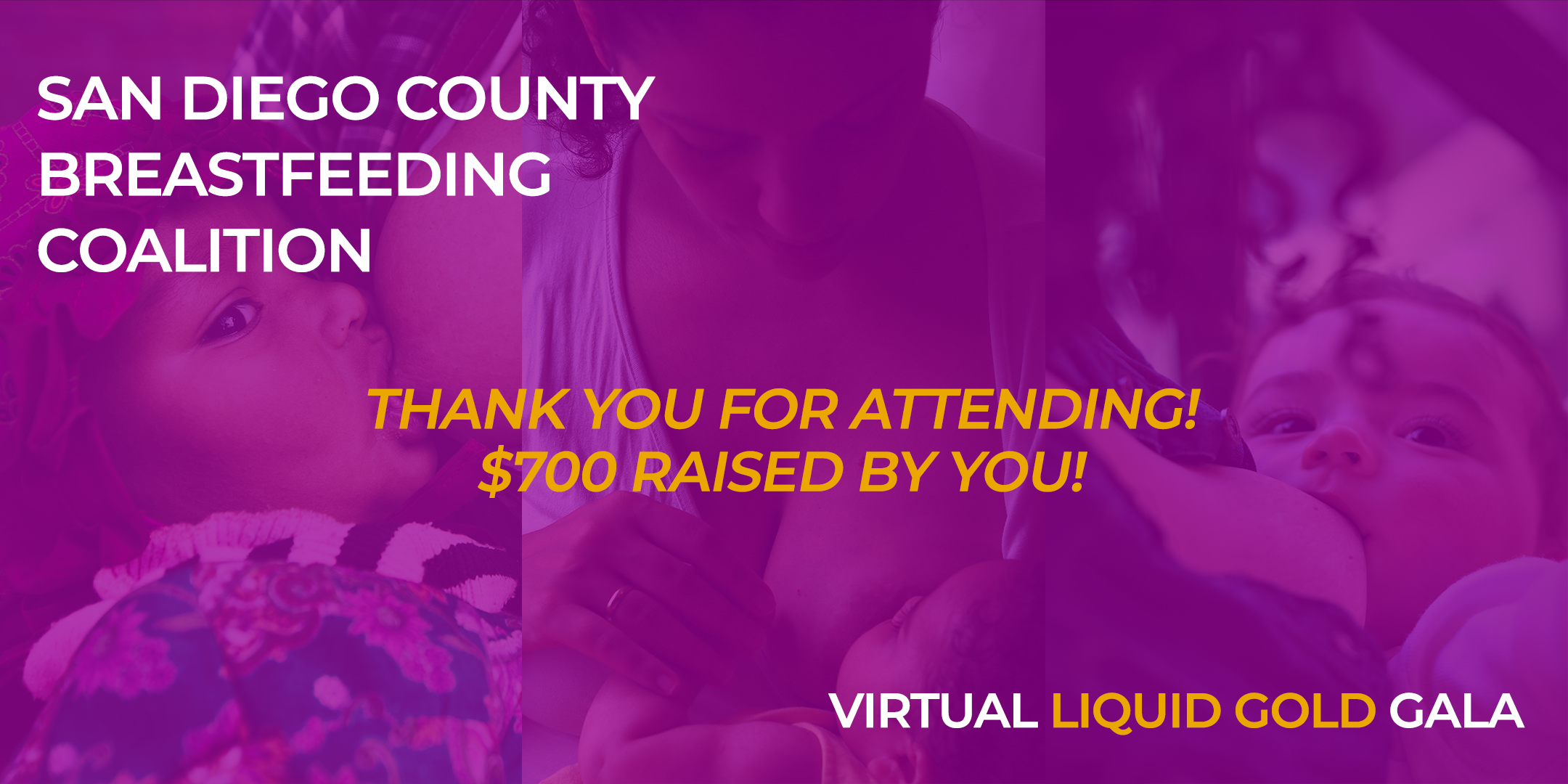 Our first Virtual Event in 2021 went off without a hitch! We enjoyed seeing those of you who attended. $700 was raised, and we couldn't have done it without YOU!
Want to see what all the buzz was about?
Let's continue to work together to protect, promote and support breastfeeding. As always, please let us know if you have questions or ideas for the Coalition as we continue to adapt during this unique time.
Thank you,
San Diego County Breastfeeding Coalition