How The Nooni Project Helps Reclaim Breastfeeding in Indigenous Communities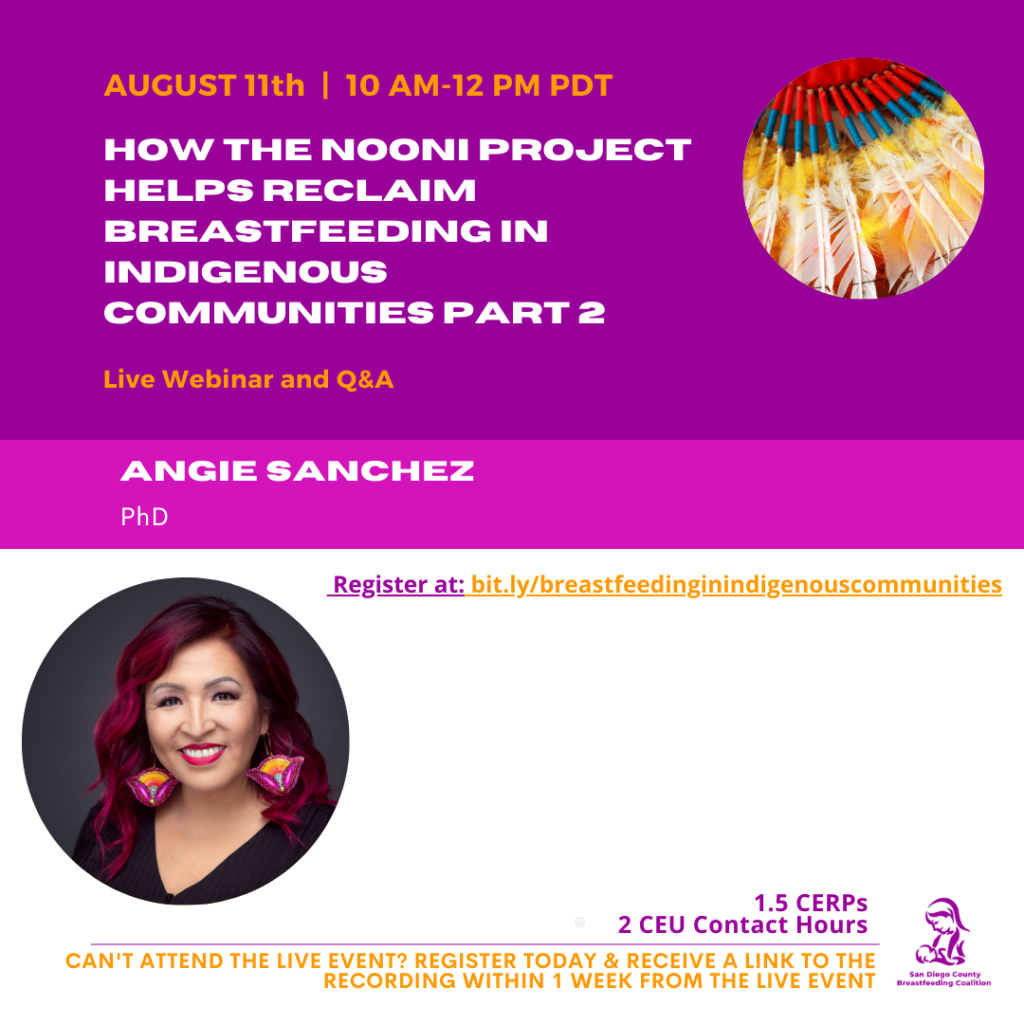 In Celebration of Indigenous Milk Medicine Week August 8-14, 2023
The Nooni Project is a project designed by PhD student Angie Sanchez and funded by a grant from the Michigan Health Endowment Fund. Nooni is the Anishinaabemowin (Ojibwe) word for "She/he suckles at the breast." Reclaiming breastfeeding as ceremony, as tradition in Indigenous communities is a method of healing ourselves and our children from hundreds of years of colonization and attempted genocide.
Objectives: Coming Soon!
Speaker:
Angie Sanchez is Crane Clan Ojibway and Odawa from Michigan. She is a 4th year PhD student in the Department of Geography, Environment and Spatial Sciences at Michigan State University. She holds a BA in Communications as well as an MBA, both from MSU. Angie studies health & medical geography, where her research focuses on increasing access to breastfeeding support resources in Indigenous communities. During her first year as a PhD student, she was awarded a Michigan Health Endowment Fund grant of $338,000 to bring the Indigenous Breastfeeding Counselor Training program to 6 different Indigenous communities in Michigan, and in 2022 helped author a grant in the amount of $100,000 to collaborate with Michigan Breastfeeding Network to help organize the Sacred Bundle Birth Worker Collective and position them as a non-profit and single source for birth work support for Indigenous people in the state of Michigan.