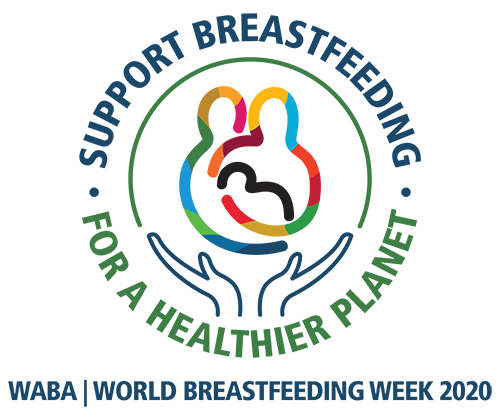 2020 World Breastfeeding Week

2020 World Breastfeeding Week Seminars
$15 each or all 6 Seminars for $60 ($50 for individual SDCBC members)
SDCBC Extraordinary Educational Extravaganza
Saturday August 1, 2020: 12-1 PM PDT
Speaker: Carol Bartle, RN, RM, IBCLC, PGDip (Child Advocacy), MHSc,
Canterbury Breastfeeding, New Zealand
Saturday August 8, 2020: 10-11 AM PDT
Speaker: Karolina Ochoa BSN, IBCLC
Redlands, CA
Saturday, August 15, 2020: 10-11 AM PDT
Speaker: Lori Feldman-Winter, MD, MPH
Professor of Pediatrics, Cooper Medical School of Rowan University, NJ
Saturday, August 22, 2020: 10-11 AM PDT
Speaker: Nancy E. Wight MD, IBCLC, FABM, FAAP
Neonatology, San Diego, CA
Saturday, August 29, 2020
Speakers:
Mary Grant, PHN for County of San Diego's Black Infant Health Program
Jarrah Foster, IBCLC with Team Tongue Tie and Black Infant Health Program
Nikki Helms, Postpartum Doula, Midwife and Lecturer
Saturday, September 5, 2020
Speakers: Dr. Lars Bode, Dr. Lisa Stellwagen, & Dr. Christina Chambers
UCSD & UCSD Health
The San Diego County Breastfeeding Coalition (SDCBC) originally started in response to the lack of proper lactation education for healthcare professionals such as physicians, nurses, midwives, pediatric dentists, etc. This lack of education results in very poor support and promotion of the documented benefits of breastfeeding–the healthiest start for a baby.
For over 25 years, it has been the SDCBC's vision that all healthcare professionals in San Diego County will be knowledgeable about, promote, and provide support for breastfeeding. Hosting multiple seminars every year is one of the ways we can ensure all healthcare professionals have the opportunity to receive current, accurate, scientifically valid, and culturally sensitive information.