Lactation Education Counselor Scholarship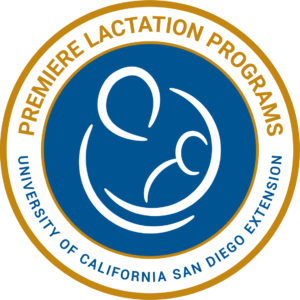 In partnership with UCSD Extension's Global Lactation Alliance Program, SDCBC offers scholarships for community leaders who are pursuing LEC or IBCLC education in order to increase lactation support in their underserved communities. Each year the Coalition will announce a scholarship opportunity and select an individual who demonstrates a passion to serve San Diego families.
Scholarship winners will be expected to enroll and complete a UCSD course within the year.
The UCSD Lactation program prepares health professionals and other interested individuals to become lactation educators. It furnishes the basic information necessary to promote breastfeeding and to interact in the breastfeeding situation by assisting and encouraging the breastfeeding triad of mother, baby, and support person. Topics include basic anatomy and physiology of lactation, early attachment of the baby, hospital care, support during the postpartum stage, common concerns and solutions, and appliances and apparatuses used in breastfeeding. At the completion of the course, students are "Lactation Education Counselors". The certification is valid for 5 years from the date of completion; we offer a quarterly online refresher course.
Must live and/or work in San Diego County or Imperial County.
Must be eligible to meet the requirements for the UC San Diego Extension Program.
Must complete enrollment in the selected course within 6 months of receiving the award.
The scholarship recipient is encouraged to attend one San Diego Breastfeeding Coalition event within one year of receipt.